Carbinox Titan Pro
⌚️ #1 SMARTWATCH FOR HARD WORKING AND ROUGH CONDITIONS.
💰 TWICE THE DURABILITY, FOR HALF THE PRICE THAN OTHERS.
🪨 UNBREAKABLE AGAINST IMPACTS, DROPS, SCRATCHES, ANYTHING.
🔋 14 DAYS OF BATTERY WITHIN A SINGLE CHARGE.
YOU'RE ELIGIBLE FOR FREE EXPEDITED SHIPPING (3-5 DAYS)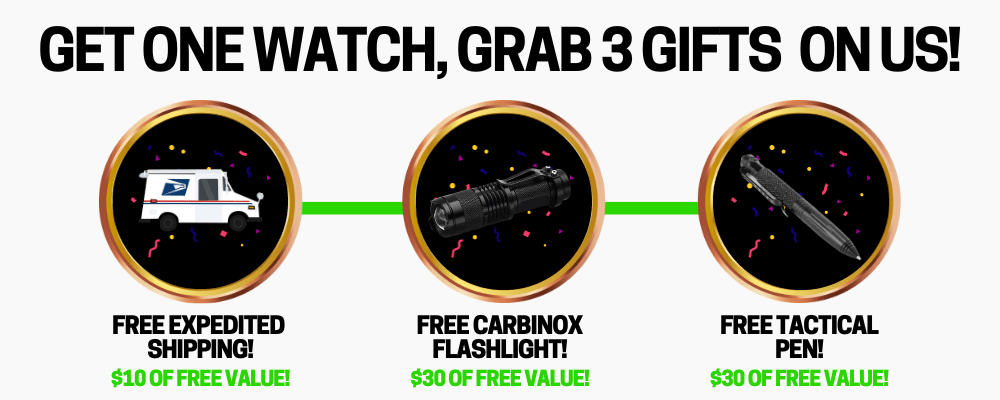 WOULD YOU HAVE THE GUTS TO TEST YOUR EXPENSIVE AND WEAK WATCH LIKE THIS?
WE DO, BECAUSE WE'VE BUILT ONE THAT'S UNBREAKABLE.
Stop spending hundreds on devices that don't keep up with your requirements and make the switch to the ultimate smartwatch, ready to get beat up, withstanding anything you throw at it and yes, FOR HALF THE PRICE THAN OTHERS.
★★★★★
YOU'LL GET MORE THAN WHAT YOU'LL PAY FOR.
"I'm glad I don't have to be so careful at work with this smartwatch. I'm not afraid about banging it around of breaking it, and if I do, with how cheap it is, I'll just buy a new one".
TAYLOR S. | VERIFIED PURCHASE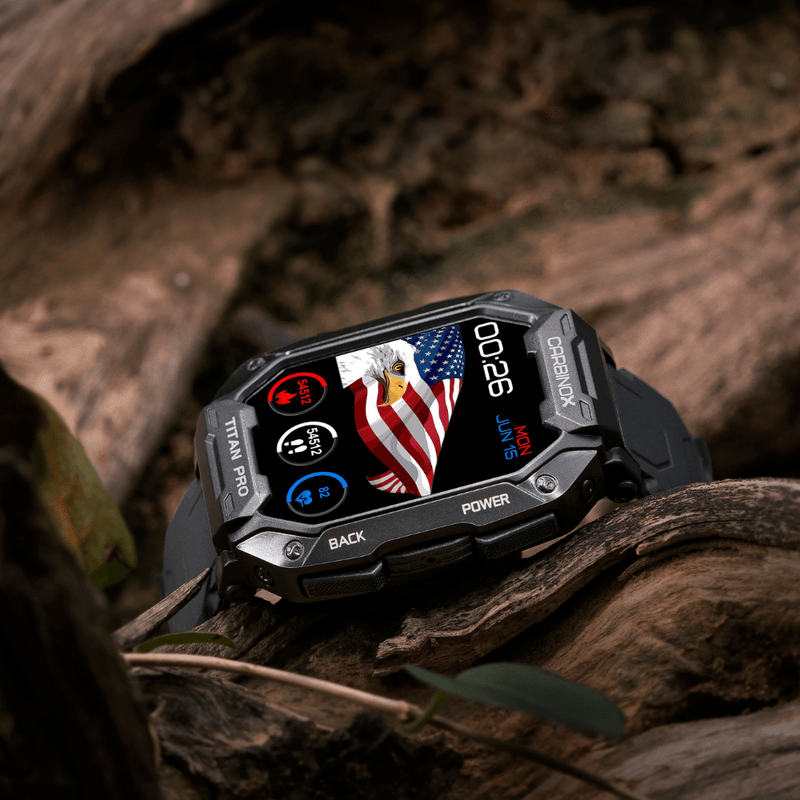 bluetooth calling features:
introducing the latest technology to do more with your watch.
The same durability that makes us special, but smarter. The Carbinox Titan Pro comes with a hi-fi speaker, and microphone integrated that allows making and receiving calls right on your watch, plus the opportunity to listen your favorite songs with decent quality.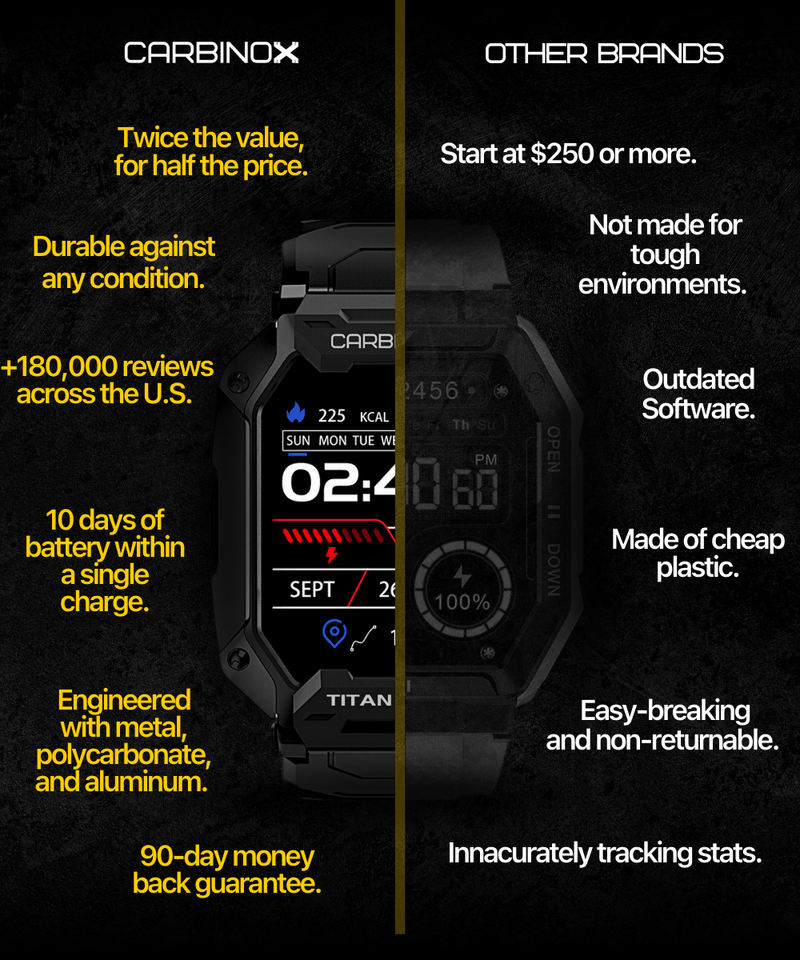 AMERICA'S #1 DURABLE SMARTWATCH.
we put our promises where our mouth is.
your average watch could break easily, and we know it.
The Carbinox Titan is built on one primary key: Hard work. We've engineered this smartwatch using the most rigid materials in the industry to provide confidence for those who want to stay connected on challenging activities such as construction, carpentry, machine operations, welding, among other tasks, something that other devices would not beat.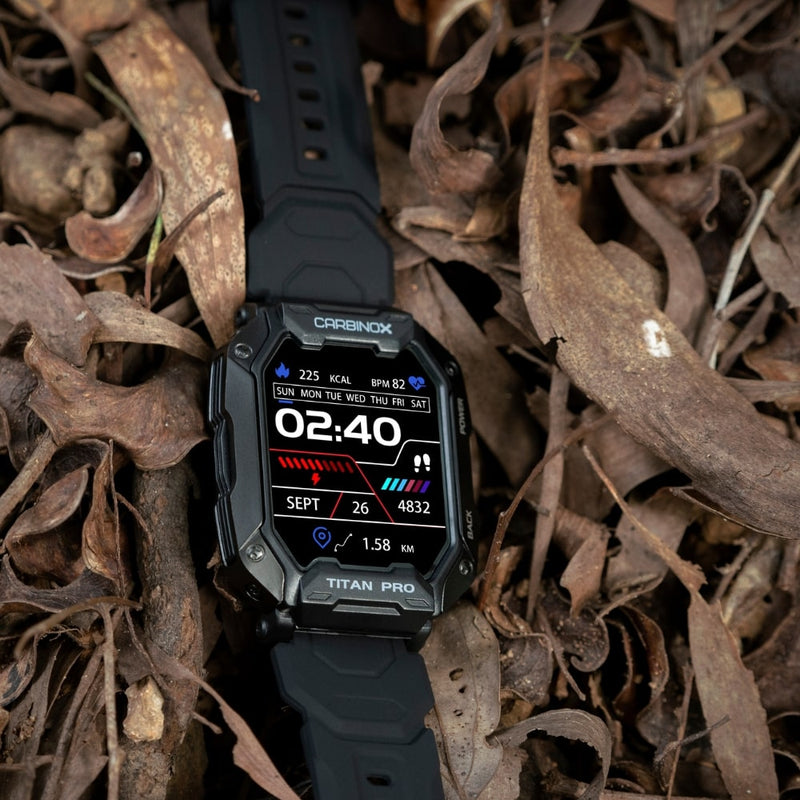 take your adventures to a whole new stage.
Besides its tough features, the Carbinox Titan is perfect for extreme outdoor experiences, beating any condition you submit it on. The 5ATM & IP69K Water Resistant and Dustproof technology integrated will make you stay connected, no matter where you are.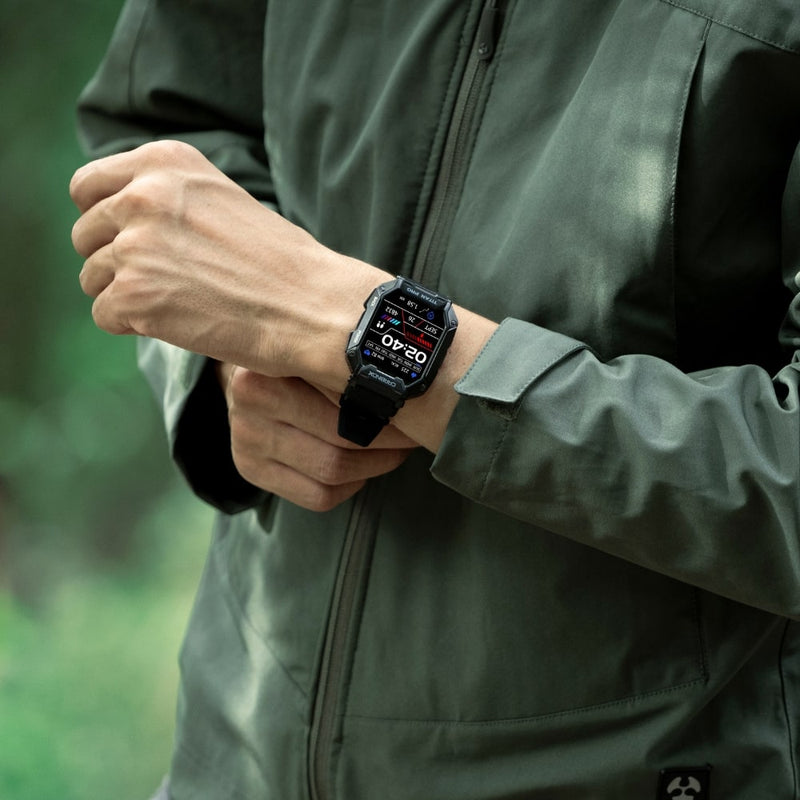 Reach your goals, track your health, stay connected with your people.
Get instant access to your daily performance, physical conditions, and personal life with The Carbinox Titan. Get accurate and advanced features on your wrist with a few swipes, such as:

🔹 BLOOD PRESSURE
🔹 SLEEPING MODE
🔹 HEART RATE TRACKING
🔹 OXYGEN MEASURING
🔹 LOCATION BASED WEATHER
🔹 SOCIAL MEDIA NOTIFICATIONS
🔹 MESSAGES & CALLS CONTROL
🔹 +20 SPORT MODES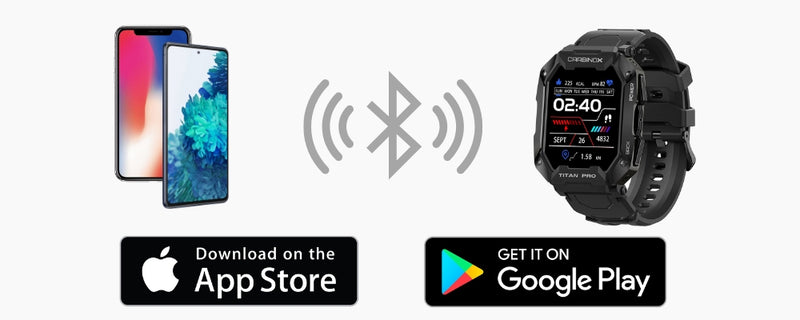 EASILY PAIR YOUR CARBINOX TITAN PRO WITH ANY SMARTPHONE THROUGH DAFIT APP!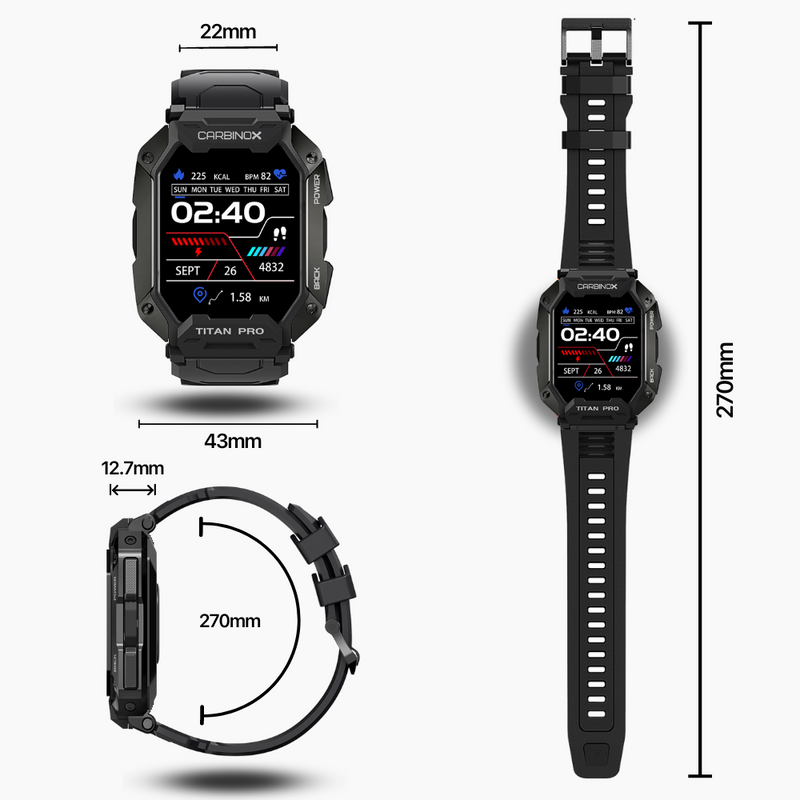 CARBINOX TITAN PRO DIMENSIONS
Frequently asked questions
We guarantee you'll receive the stronger smartwatch you've ever had. However,don't submit it to abuse tests such as as throwing it from a 30th floor or test it with a saw to see if it holds up (This is a true story 🥴).
You can only REJECT OR FORWARD CALLS, as well as only READ messages and notifications.
Our smartwatches are water resistant, which means that they're able to be in contact with certain amount of water but we do not recommend to swim, dive or take a shower with them.
Of course! All our smartwatches are covered with 90-Day Money Back Guarantee in case that they don't fit your needs, as well as 30-Day Protection from any software or internal issues. If this happens, we'll provide you a replacement without cost.
Yes, you can connect any smartphone, whether it's Android or Apple to your Carbinox Smartwatch via Bluetooth by using the app DAFIT (Available on App Store).
Yes, all of our smartwatches have adjustable bands that can fit with any wrist.
YES! You need to install the APP DAFIT and connect the watch to your smartphone via Bluetooth.
Your smartwatch will be fully charged after approximately 2-3 hours.
If you have any questions or doubts, please don't hesitate to send us an e-mail to info@shopcarbinox.com or through our social media channels such as Facebook or Instagram.
follow us
join our social media