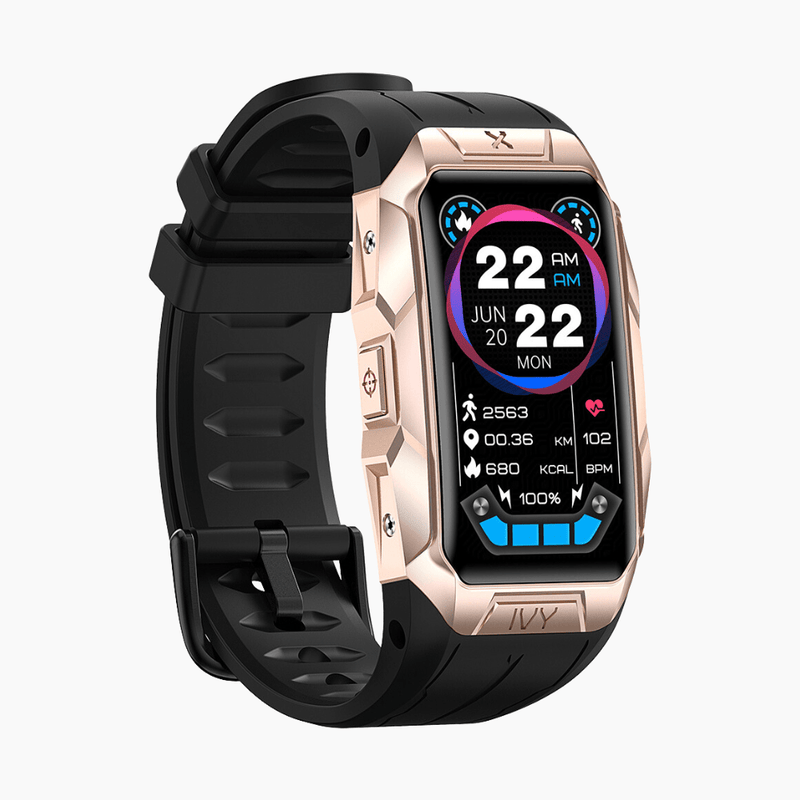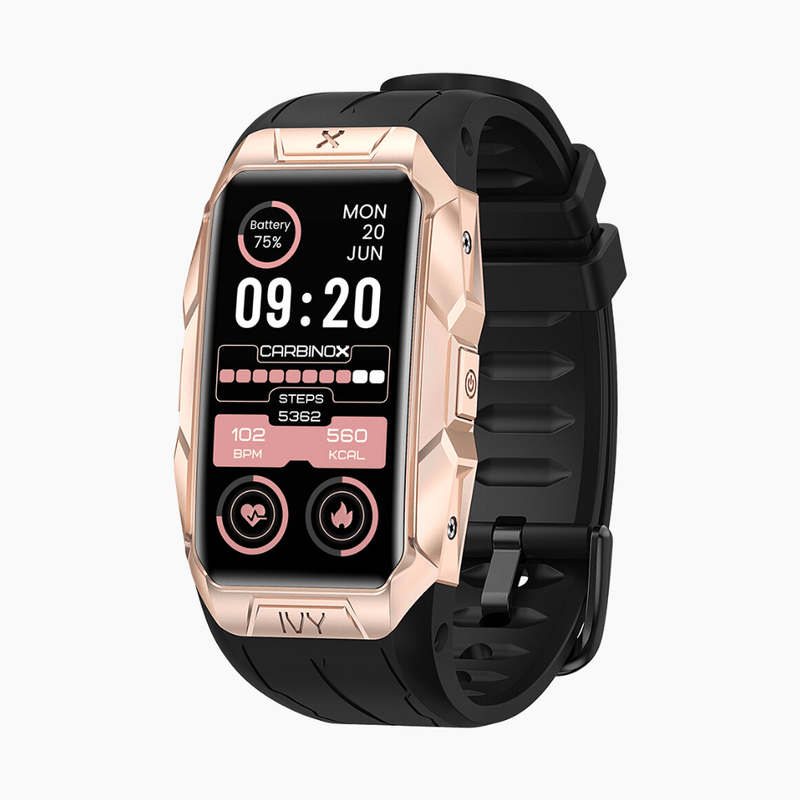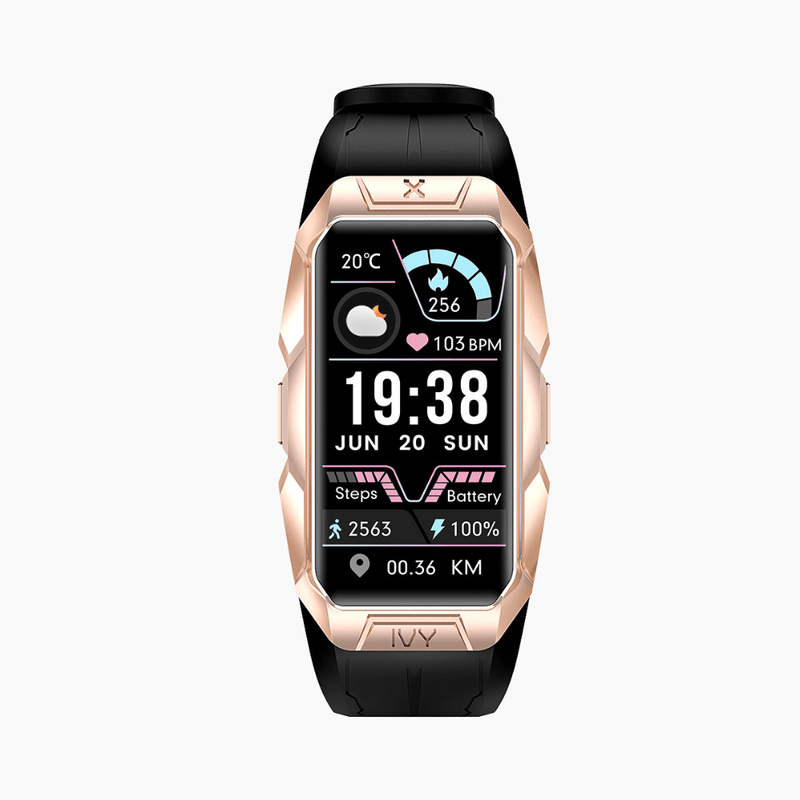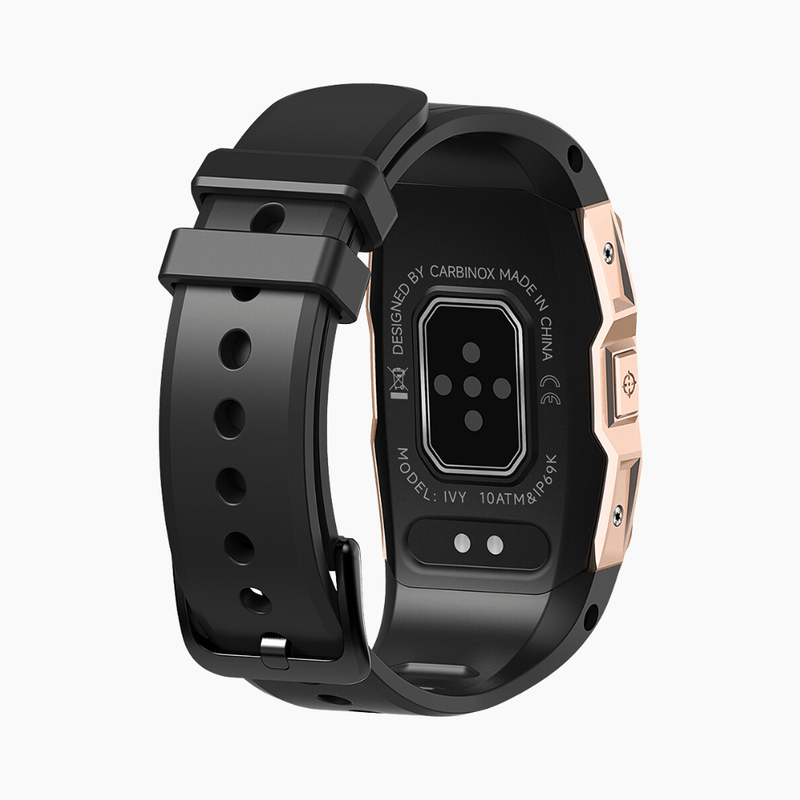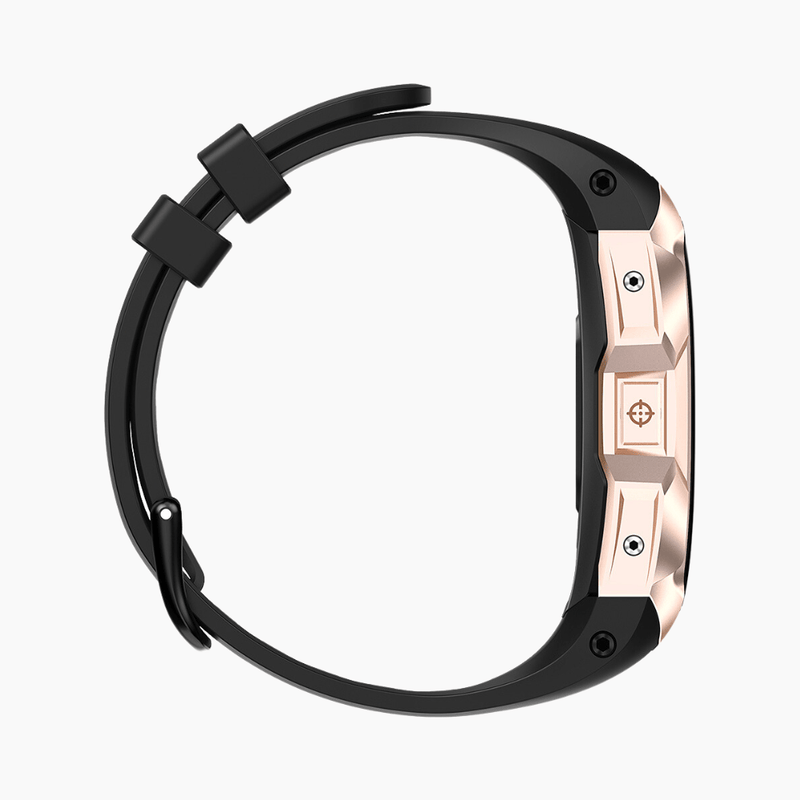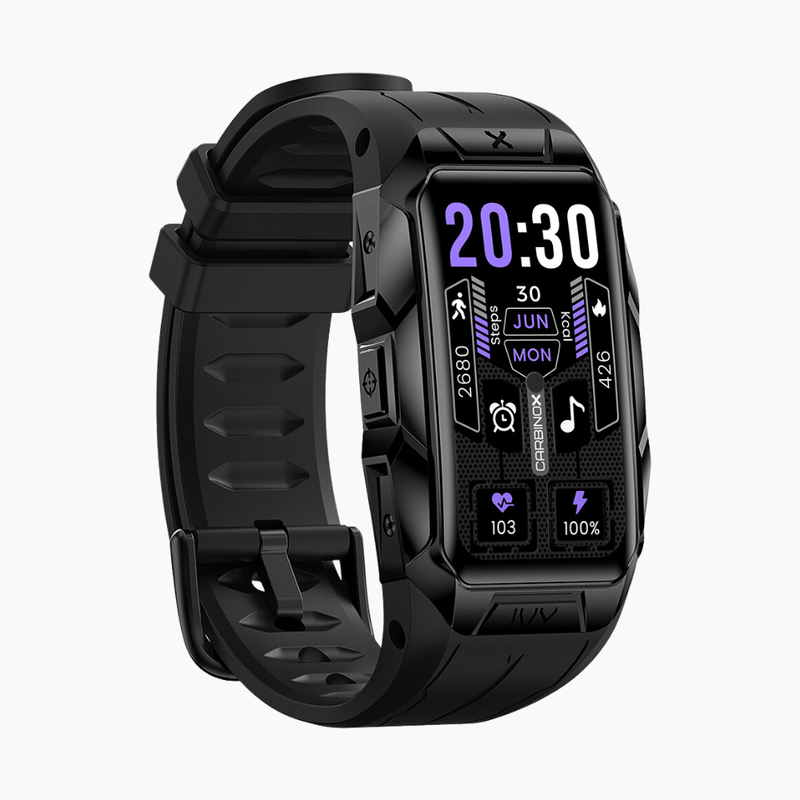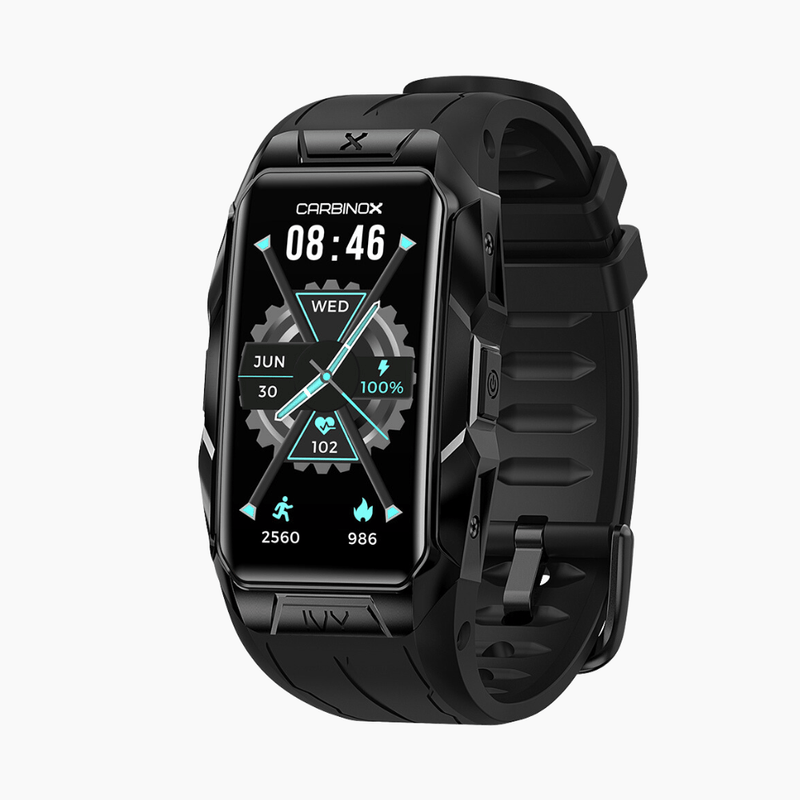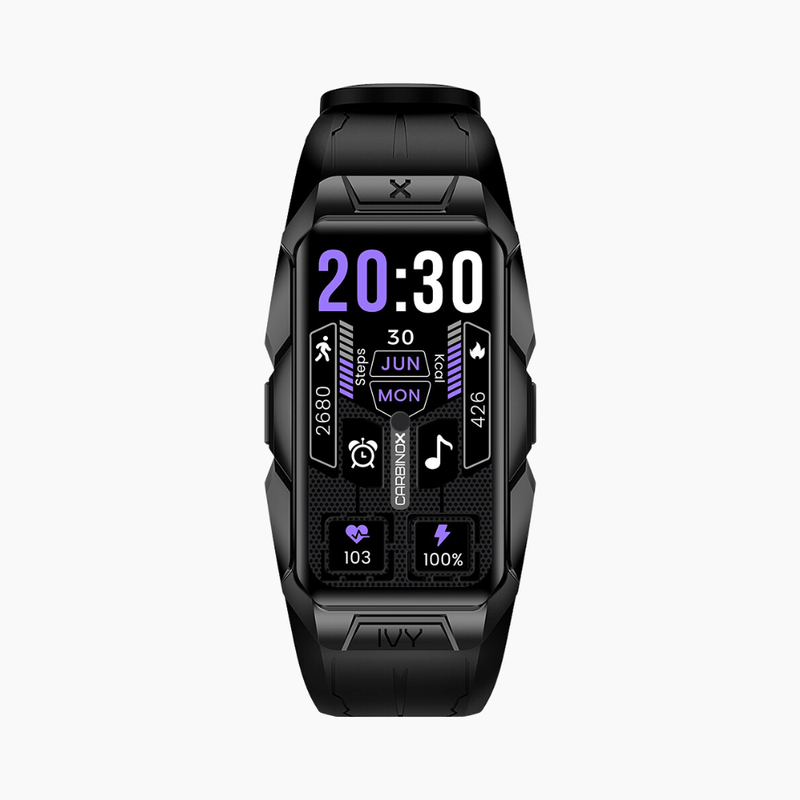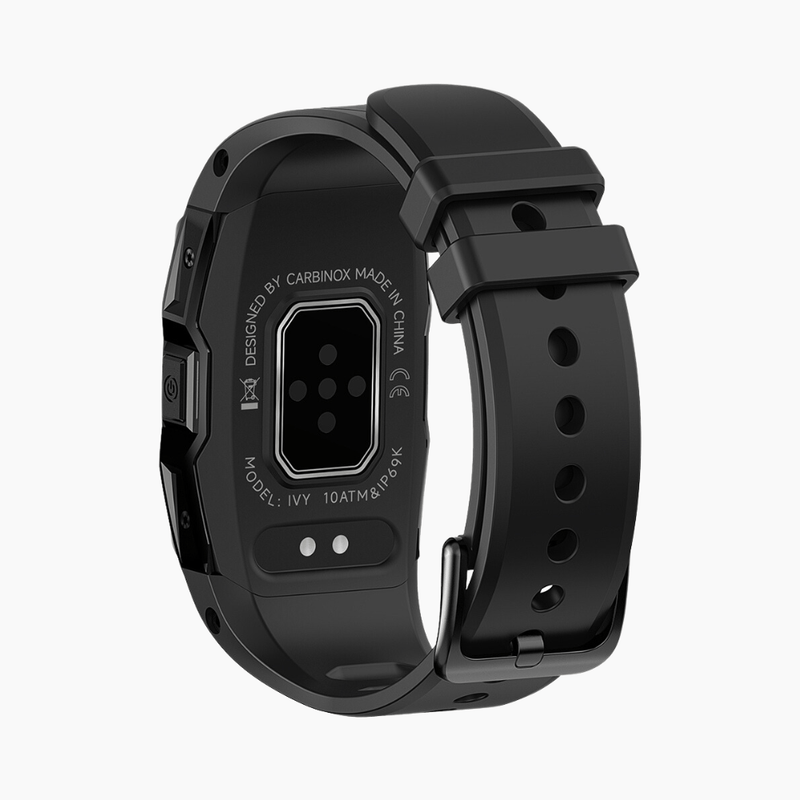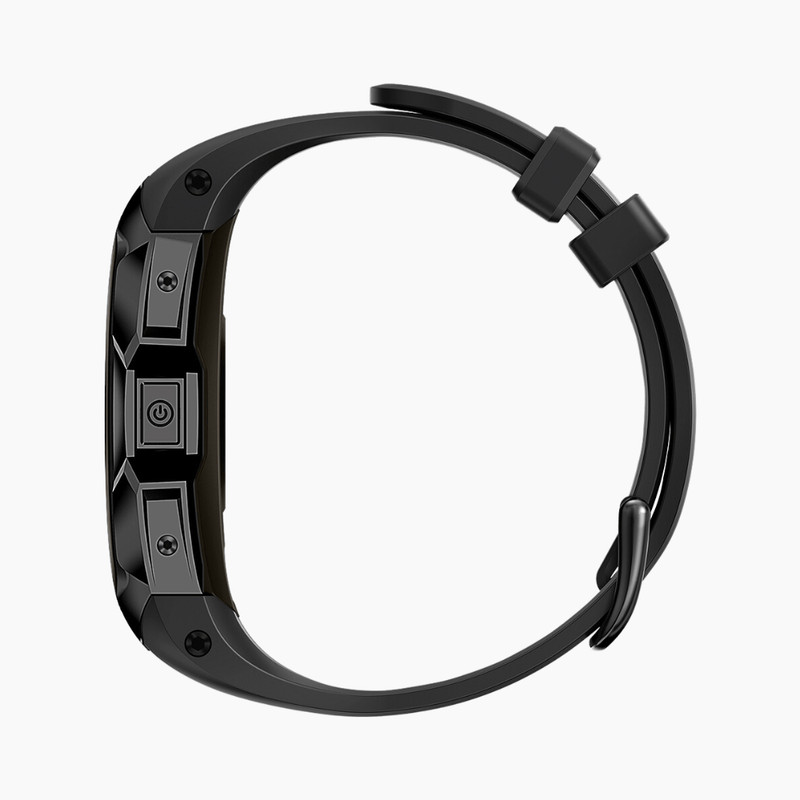 Carbinox Ivy
ORDER NOW AND RECEIVE IT IN LESS THAN 5 DAYS!

TRY IT OUT FOR 90 DAYS FREE OF RISK!
---

COMPLIMENTARY GIFT INSIDE YOUR PACKAGE!
---

+200K SUCCESSFUL DELIVERIES!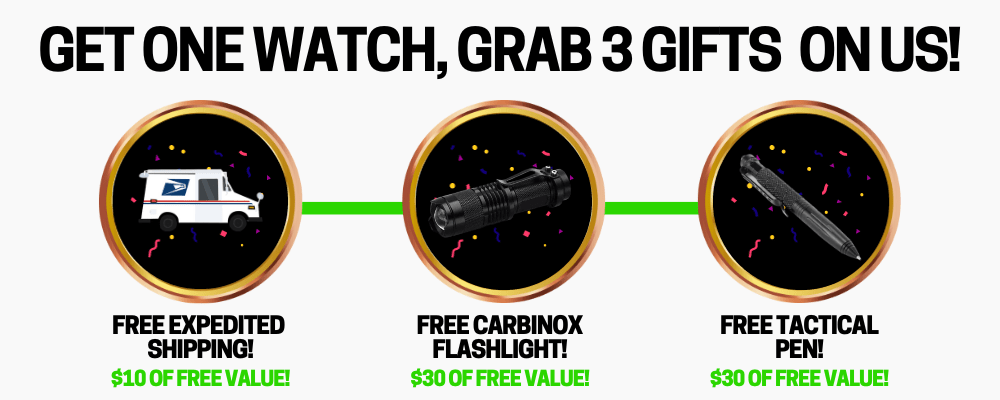 WOULD YOU TEST YOUR FANCY AND WEAK SMARTWATCH LIKE THIS?
we do, because we've built an unbreakable one.
Let's face it: If you're tough and powerful, why would your smartwatch have to be weak and easy-breaking? Stop spending hundreds on devices that won't hold up the slightest drop at the gym, and get the ultimate smartwatch for workouts.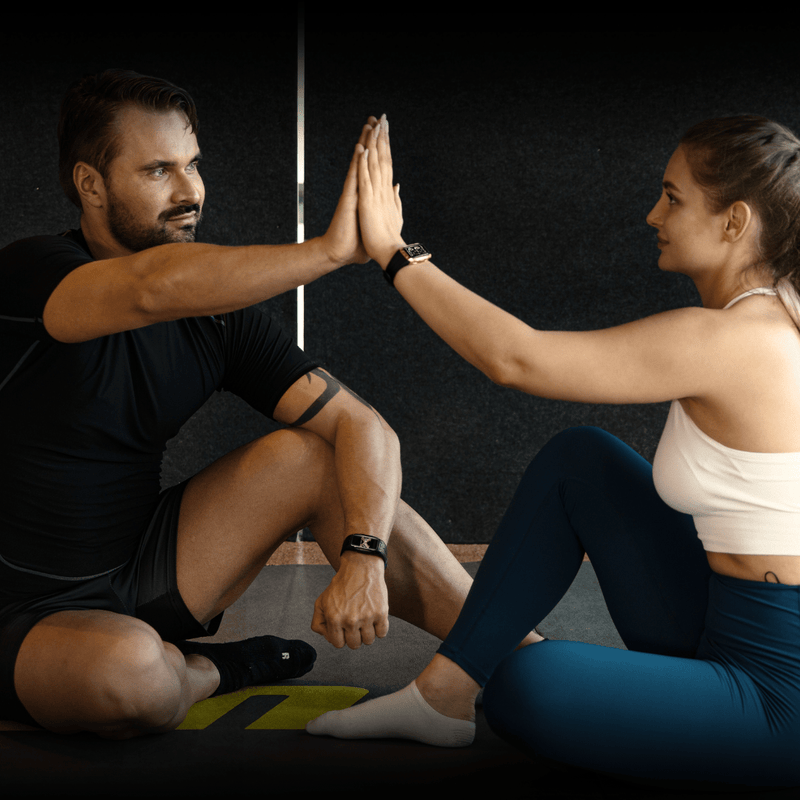 Unlock a new level of durability to take your fitness performance to the next level.
The Carbinox Ivy is the companion for those who hit daily workouts and don't want to be stressed about scratching or beating their smartwatch. We've created a solution to make you stay focused on what really matters.
A COMPACT BUT STRONG SMARTWATCH CREATED FOR THOSE THAT ACTUALLY PUSH THEIR LIMITS.
The Carbinox Ivy is made of metal and polycarbonate, providing full protection on your wrist against any scratches, drops, shocks, and more. After more than 30 toughness tests, we can confidently say we've built the strongest smartwatch for daily workouts.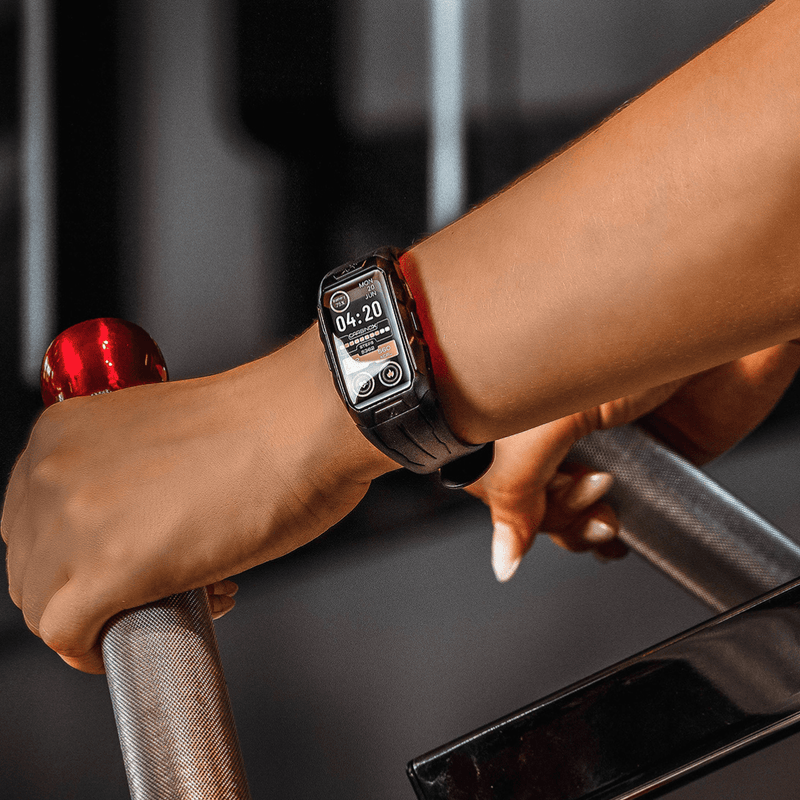 BEING CAUTIOUS WITH YOUR WATCH IN 2023 IS TOO BOOMER; COME ON. HIT YOUR DAILY GOALS STRESS-FREE.
Wasting time taking care of your smartwatch shouldn't be something you have to do; that's why the Carbinox Ivy is engineered with an AMOLED Corning Gorilla Screen, 10ATM & IP69K Waterproof Technology, and a 230mAh pure cobalt battery that lasts almost 12 days within a single charge.

P.S. You may not understand this information, and it's okay. Basically, the Carbinox Ivy is freaking indestructible, and it lasts longer than you being in plank position.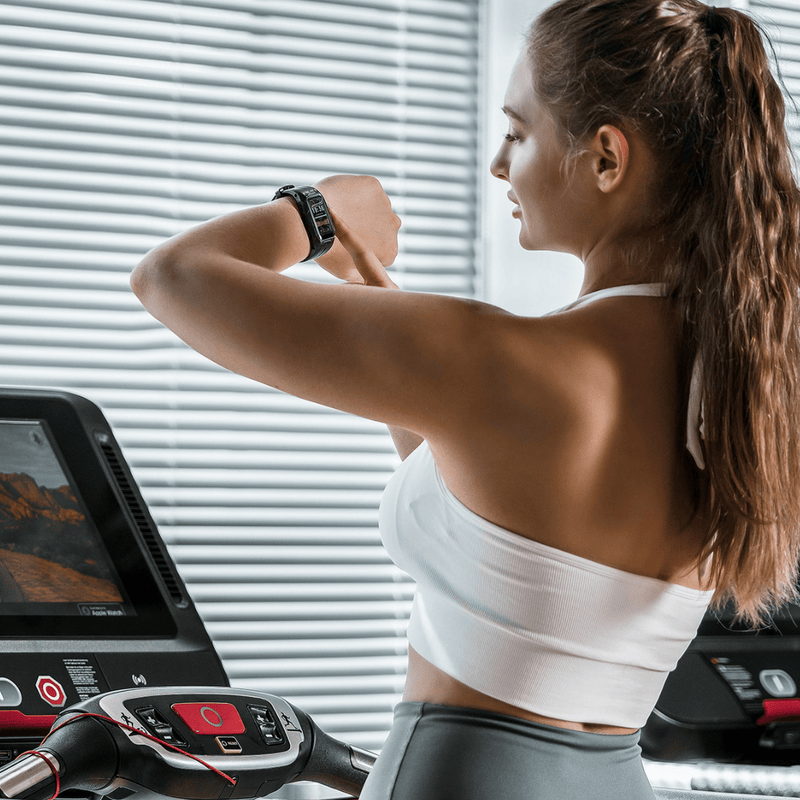 NEVER MISS A SINGLE BEAT ON YOUR TRAINING SESSIONS.
The Carbinox Ivy comes with the latest health-tracking technology. Check your heart rate, blood pressure, respiratory rate, and sleep performance anywhere, anytime.

No matter your sport or training method, you'll find it on this smartwatch. 70 different sports modes to choose from and automatic smart recognition that allows reading your burned calories accurately.
INTRODUCING THE BEST AND LATEST APP TO KEEP TRACK OF YOUR STATS.
THE CARBINOX OFFICIAL APP.
Limitless features, data, and watch faces can be found on our app. 100% compatible with any smartwatch. Just go to your App Store, look for "Carbinox" and easily connect your new Carbinox Ivy.
Frequently asked questions
We guarantee you'll receive the stronger smartwatch you've ever had. However,don't submit it to abuse tests such as as throwing it from a 30th floor or test it with a saw to see if it holds up (This is a true story 🥴).
The Carbinox Ivy does not include Bluetooth Calling Technology, you can only receive notifications for the incoming call. The same with text messages and social media notifications.
YES! They have IP69K Waterproof technology.
Of course! All our smartwatches are covered with 90-Day Money Back Guarantee in case that they don't fit your needs, as well as 30-Day Protection from any software or internal issues. If this happens, we'll provide you a replacement without cost.
Yes, you can connect any smartphone, whether it's Android or Apple to your Carbinox Smartwatch via Bluetooth by using the app Gloryfit (Available on App Store).
Yes, all of our smartwatches have adjustable bands that can fit with any wrist.
YES! You need to install the Carbinox APP and connect the watch to your smartphone via Bluetooth.
Your smartwatch will be fully charged after approximately 2-3 hours.
If you have any questions or doubts, please don't hesitate to send us an e-mail to info@shopcarbinox.com or through our social media channels such as Facebook or Instagram.
follow us
join our social media