★★★★★
A sharp durable watch with the tech I was looking for.
"I have own brand watches to match my phone, but due to my job, I keep ether breaking the glass or scratching it. I decided to try Carbinox and took a leap of faith and risk my money. And now I'm SO GLAD I did!
ANDREW SMITH | VERIFIED PURCHASE
it's built tough, but priceD right.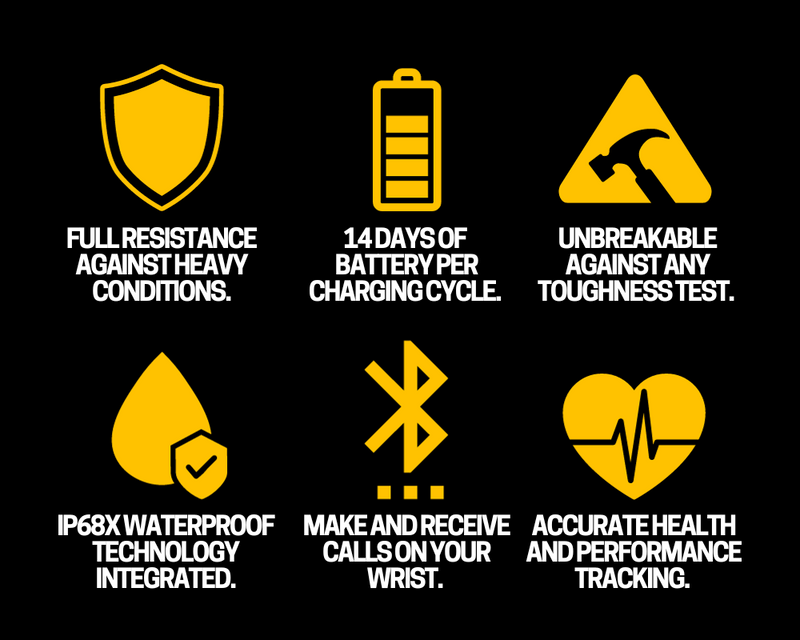 SMARTWATCHES MADE FOR THE TOUGHEST ENVIRONMENTS.
Let's face it: Most smartwatches are not built to resist water, scratches, dust, or any other rough tests or events.
WHY WOULD YOU SPEND HUNDREDS OF DOLLARS ON SMARTWATCHES THAT DON'T
KEEP UP YOUR LIFESTYLE AND REQUIREMENTS?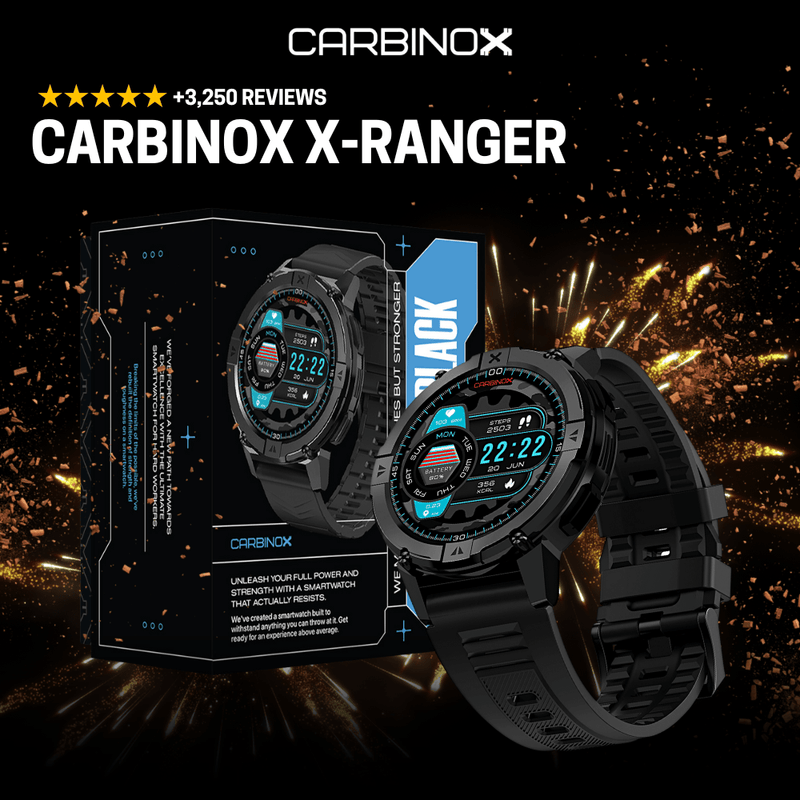 THE LAST SMARTWATCH YOU'LL EVER NEED, GUARANTEED.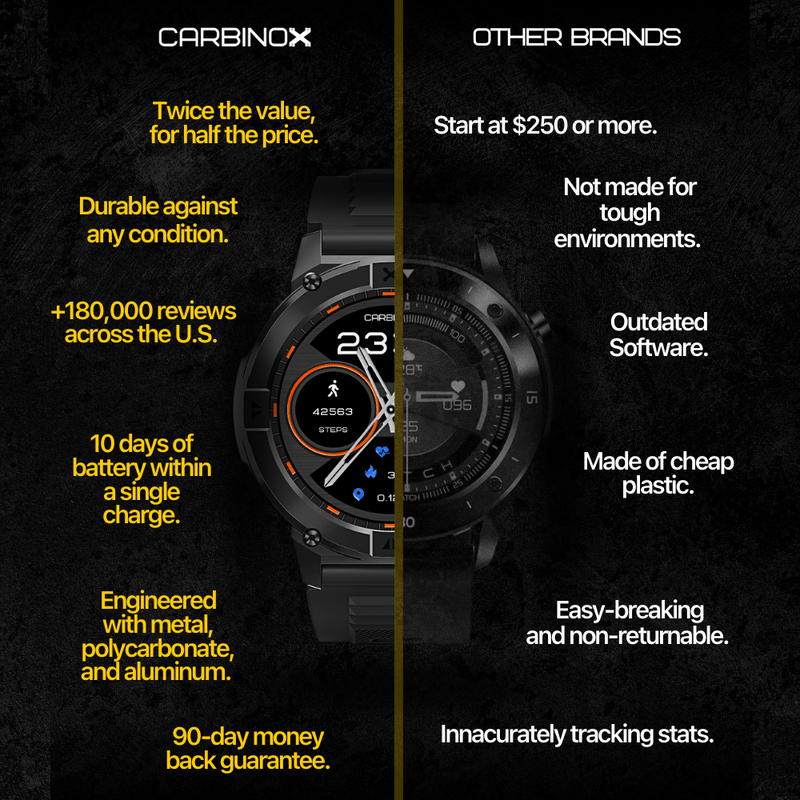 1. A SMARTWATCH THAT'S ACTUALLY UNBREAKABLE.
THIS IS A FACT: There is no smartwatch in the market that is built to actually survive any kind of abuse test. Lucky for you, the Carbinox Titan Pro is made by aerospace aluminum and strong titanium, providing an experience beyond average for those who are looking for a reliable solution to stay connected on the most challenging tasks.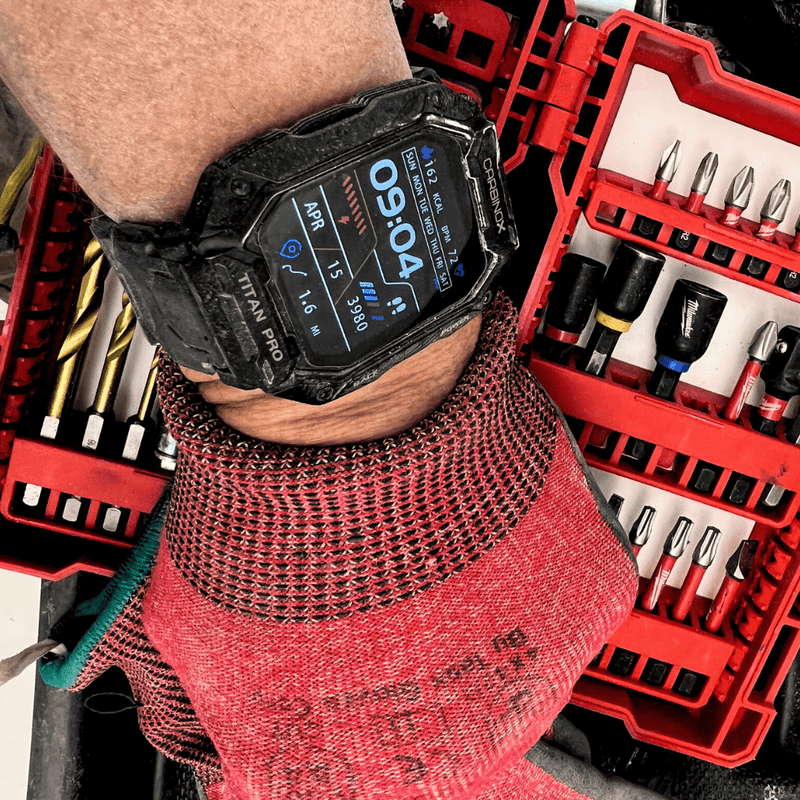 2. YOU GET TWICE THE VALUE, FOR HALF THE PRICE.
There's no need to be spending hundreds of dollars in smartwatches that won't meet the durability requirements your duties need. Get better features, quality, and durability on the Carbinox Titan Pro, without breaking the bank.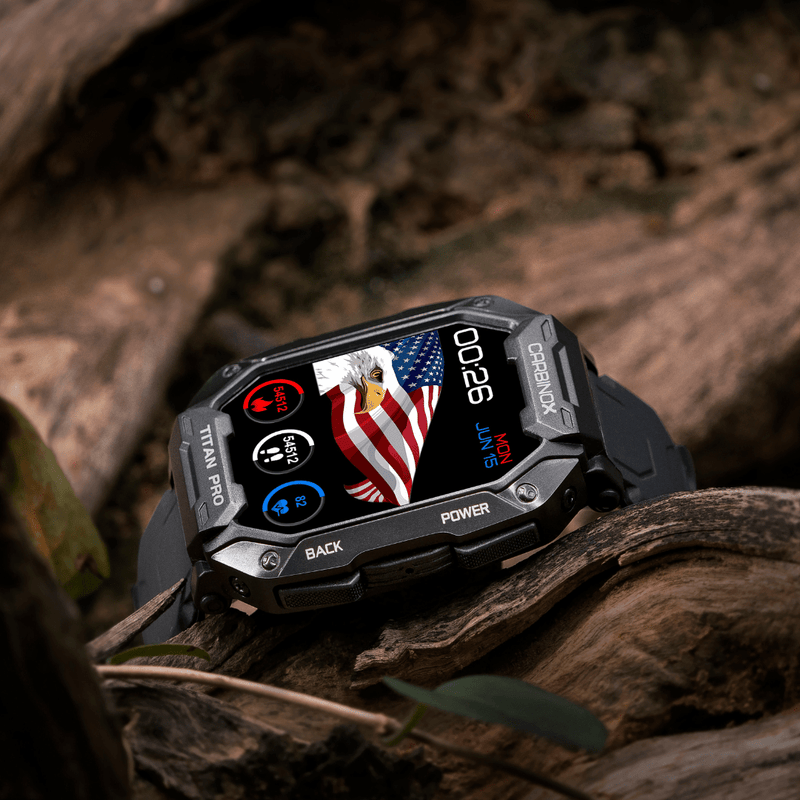 3. 100% RISK-FREE TO TRY IT OUT.
Since we're confident that you can run your truck over the Carbinox Titan Pro and nothing will happen, we can say that it will exceed your expectations. If for any reason a return is required, you get your WHOLE money back. No questions asked.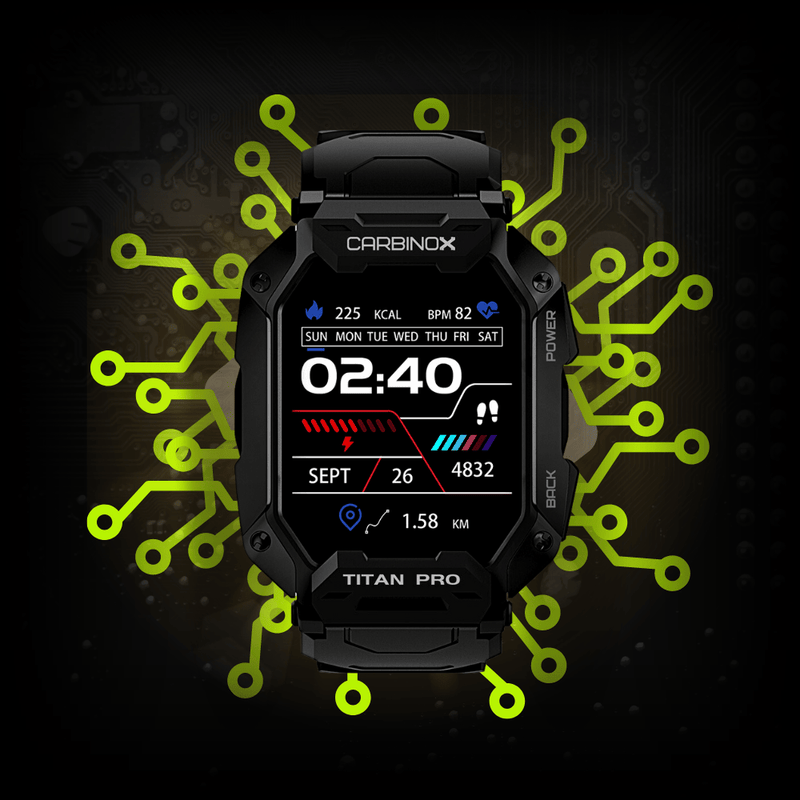 4. THE ULTIMATE TECHNOLOGY, RIGHT ON YOUR WRIST.
The Carbinox Titan Pro is Waterproof, Shockproof and Dustproof. Plus, its Bluetooth calling technology allows dialing calls without needing your phone. Your daily performance will be fully tracked, such as heart rate monitoring, blood pressure, oxygen, steps, sleeping, and more. Also, +70 sports modes to choose from.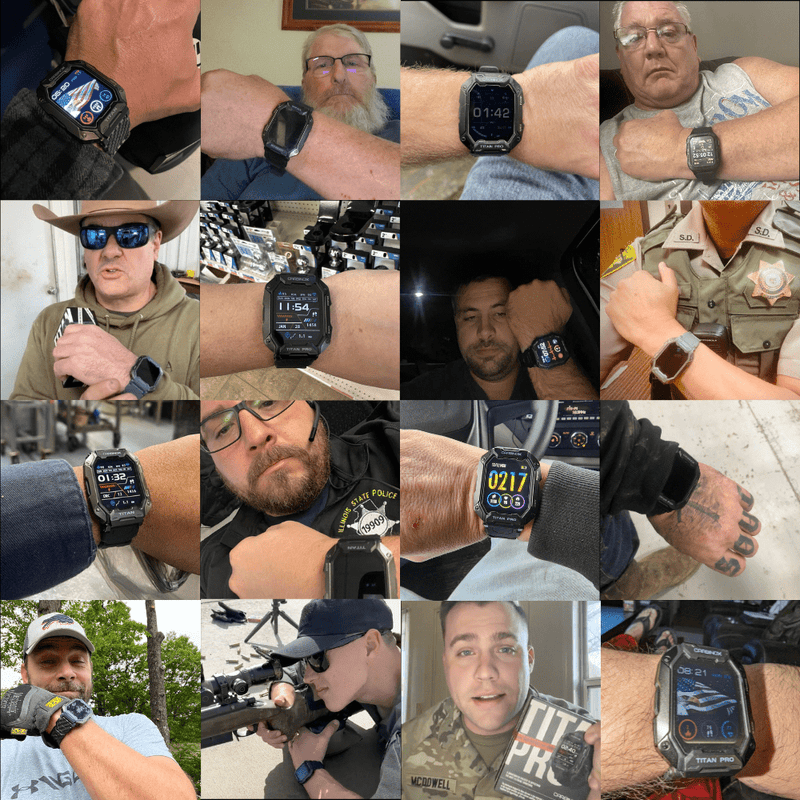 5. BECAUSE WE HAVE 180.000 MORE REASONS TO TELL.
The Carbinox Titan Pro has quickly become America's favorite smartwatch for hard workers. After thousands of units sold, we're positive to say that it's the last one you'll ever need.
the last smartwatch you'll ever need and pay for.
Made with the strongest materials, the Carbinox Titan Pro is the ultimate smartwatch for construction, HVAC, welding, law enforcement, ranching, and more.
🛩 Estimated time of delivery: 5 to 7 business days
🎖 Full Money-Back Guarantee
🎁 Complimentary gift valued at $30

don't take our word for granted. read our hundreds of reviews.
Subheading
Image with text
Use image with text to give your customers insight into your brand. Select imagery and text that relates to your style and story.