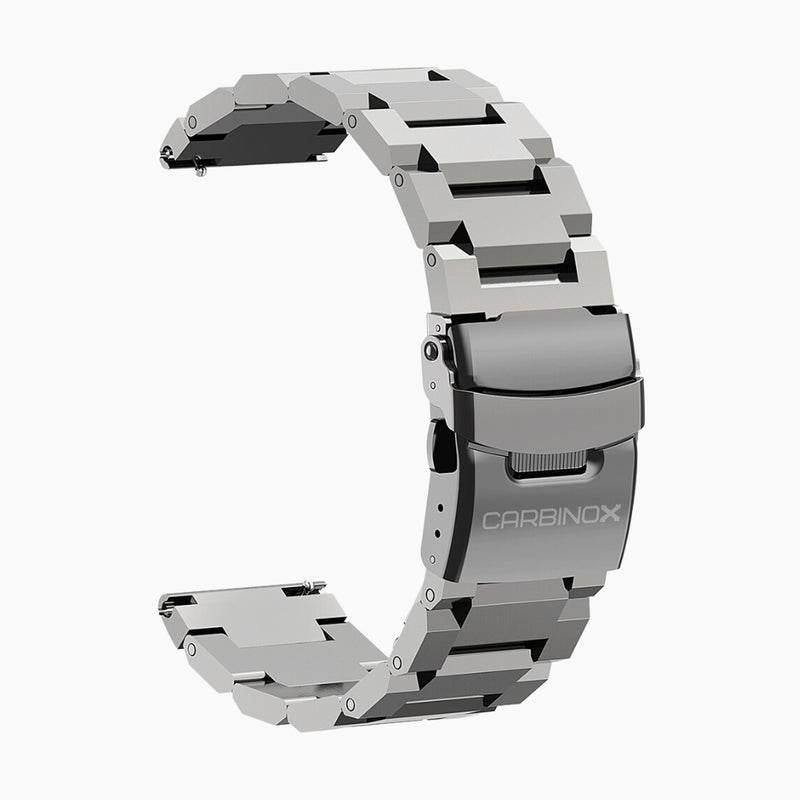 Silver Metal Band for Vesta & X-Ranger
Now, you'll be able to customize your Carbinox Vesta or X-Ranger even more. 
- Made of strong metal.
- Adjustable to any wrist size.
- Toolkit included for easy customization.
Order today to get it delivered in 5-7 days

The Band I've been wanting !!!
I couldn't be happier with my new band . I can wear my CARBINOX watch with anything now , a suit ,around the house ,sportswear doesn't matter I Love it. This is the exact look I was looking for in a smart watch . Thank you CARBINOX!!!
Easy to adjust.
I had some trouble learning to adjust the band but it has held up and I would buy it again.
Love it
I bought a lux for my first to try them out and I liked it . Bought the xranger and loving it especially since I work construction. Great buy
Perfect.
Great band. Looks amazing on the watch.
I got it for my stainless steel X Ranger.
I love it.
follow us
join our social media