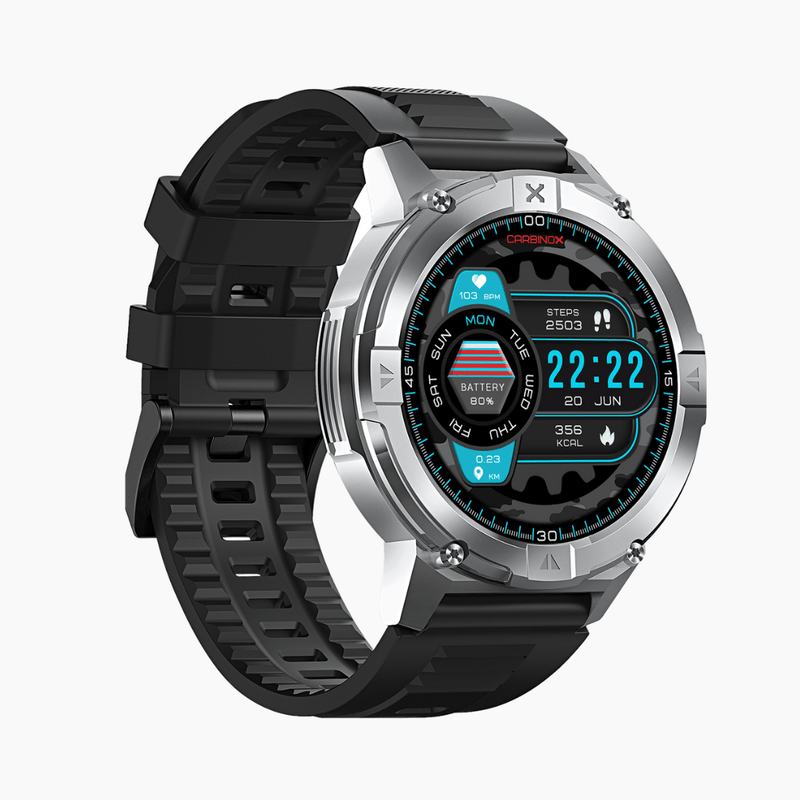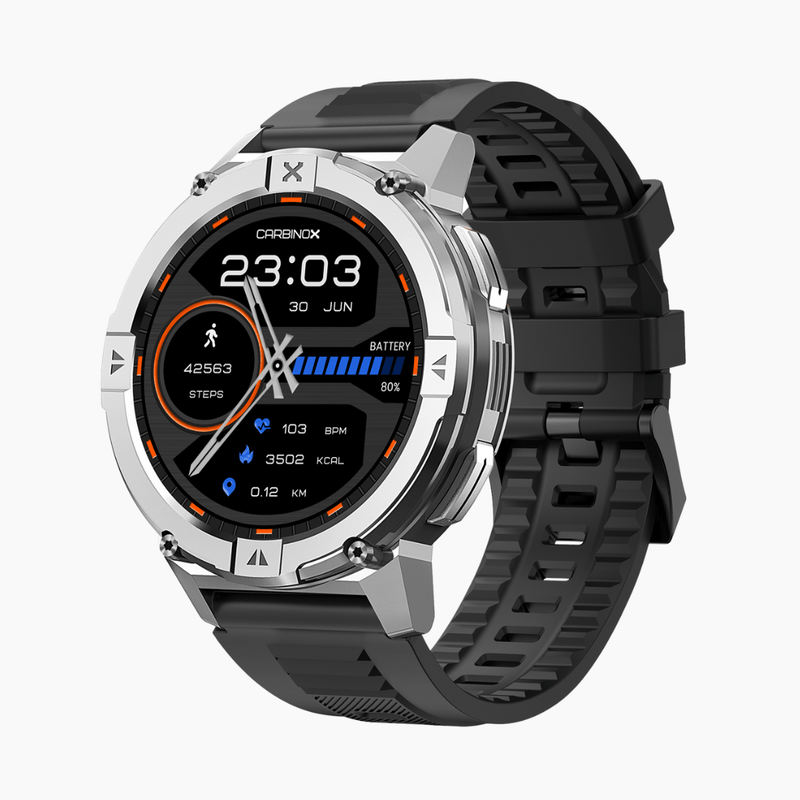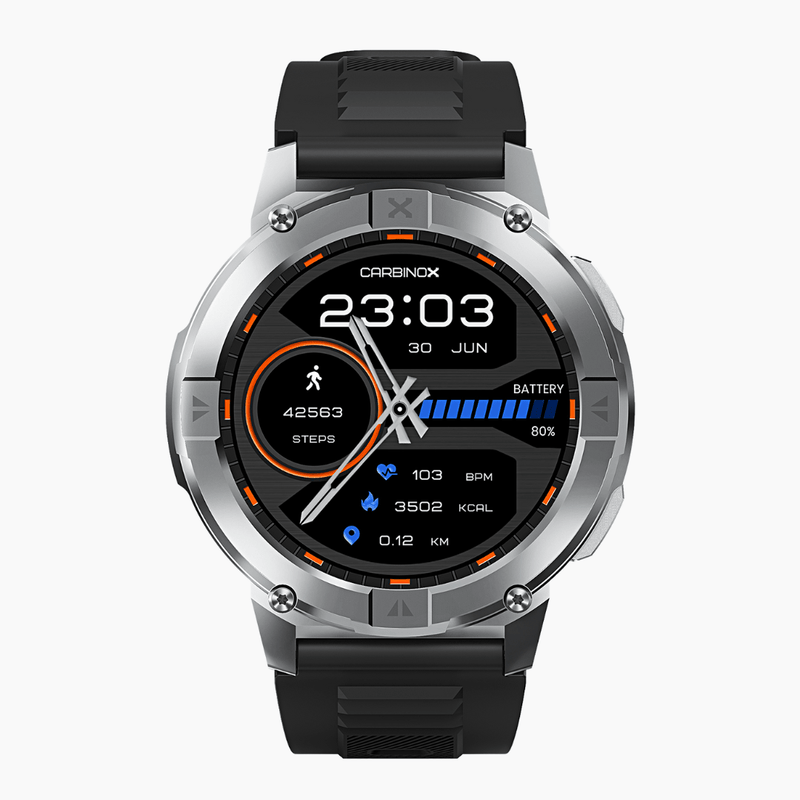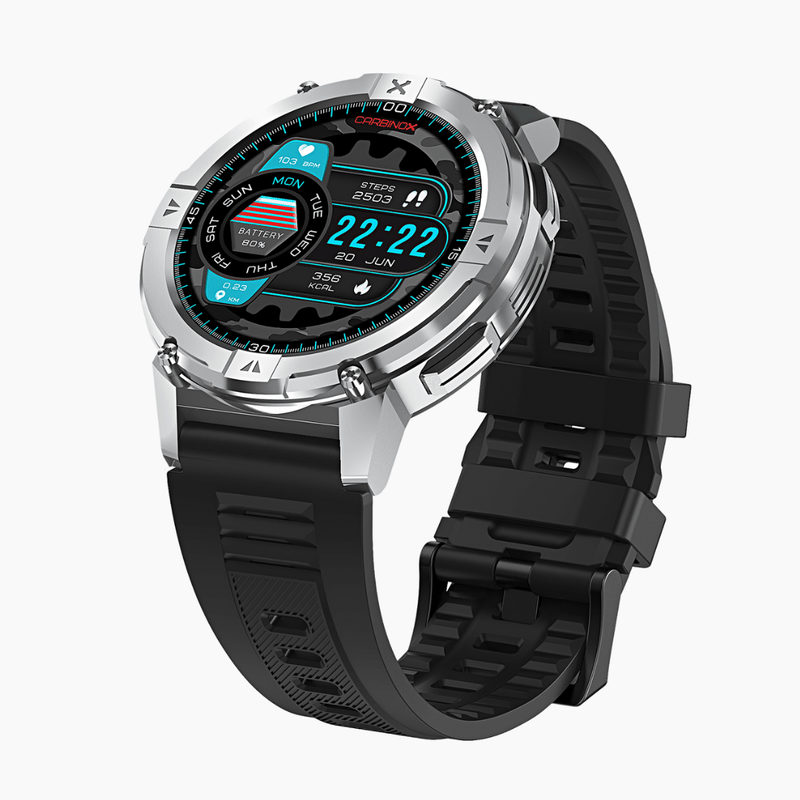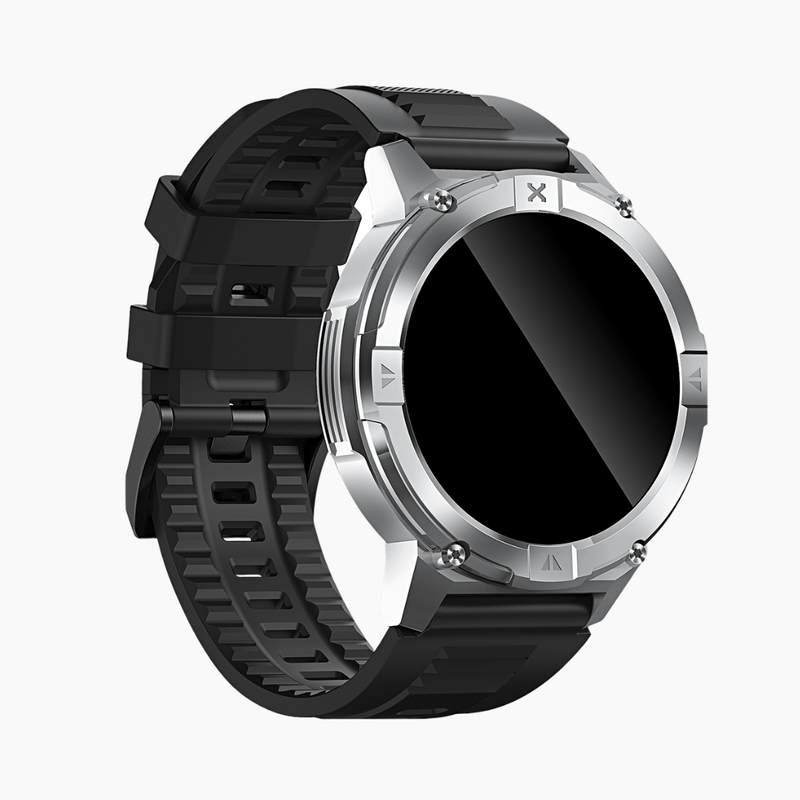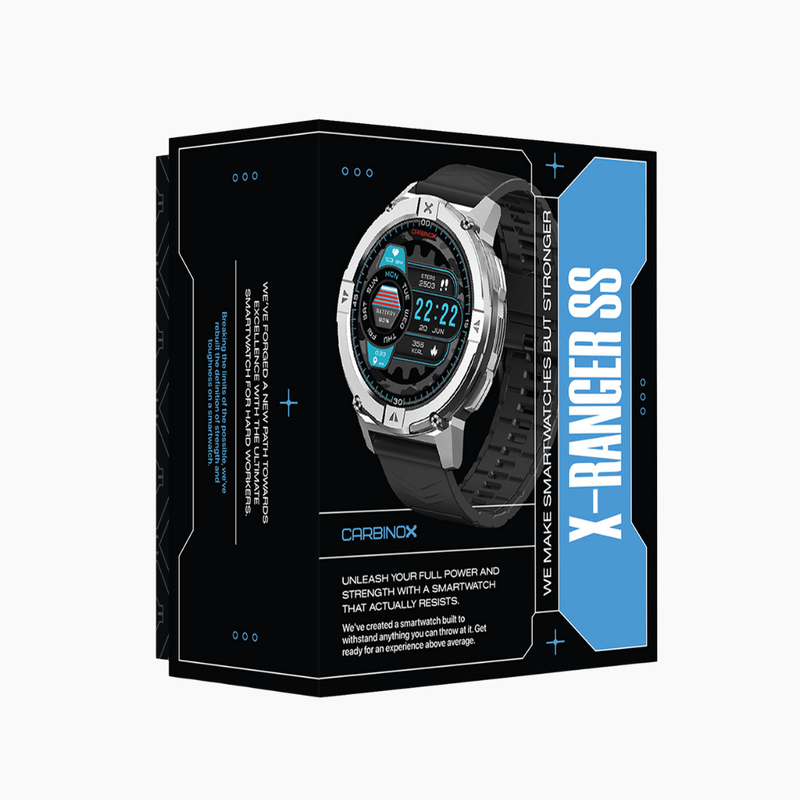 Carbinox X-Ranger Stainless Steel
✅ #1 SMARTWATCH FOR CONSTRUCTION WORKERS, MECHANICS, HVAC ENGINEERS, TRUCK DRIVERS, AND MORE!
✅ 10X STRONGER AND RESISTANT THAN OTHERS IN THE INDUSTRY!
✅ MAKE AND RECEIVE CALLS, TRACK YOUR STATS, AND ENJOY LIMITLESS FEATURES ON YOUR WRIST.
Select your Bundle:
Basic Pack
🎄 SHIPPING & DELIVERY BEFORE CHRISTMAS GIFT IS 100% GUARANTEED IF YOU PLACE YOUR ORDER TODAY!

TRY IT OUT FOR 45 DAYS RISK-FREE. EASY RETURNS!
---

GET A FREE GIFT VALUED AT $30 TODAY!
---

+200K SECURED AND SUCCESSFUL DELIVERIES!

bundle packs information:
- BASIC PACK: Includes Carbinox X-Ranger.

- PREMIUM PACK: Includes Carbinox X-Ranger, Tempered Glass, Extra USB Charging Cord.

- ELITE PACK: Includes Carbinox X-Ranger, 5 Rugged Bands, Tempered Glass, Extra USB Charging Cord. [BEST VALUE]
do you THINK YOUR CURRENT WIMPY WATCH WOULD SURVIVE To this? ⬇
DO YOU KNOW WHY THIS DOES? BECAUSE IT'S @!#$% RUGGED.
After years of rigorous toughness tests, we've built a smartwatch that withstands 10,000 lbs of weight, drops, bumps, blows, scratches, chemicals, temperatures from -22F to 150F, and more... for half the cost than others.
INTRODUCING THE CARBINOX X-RANGER.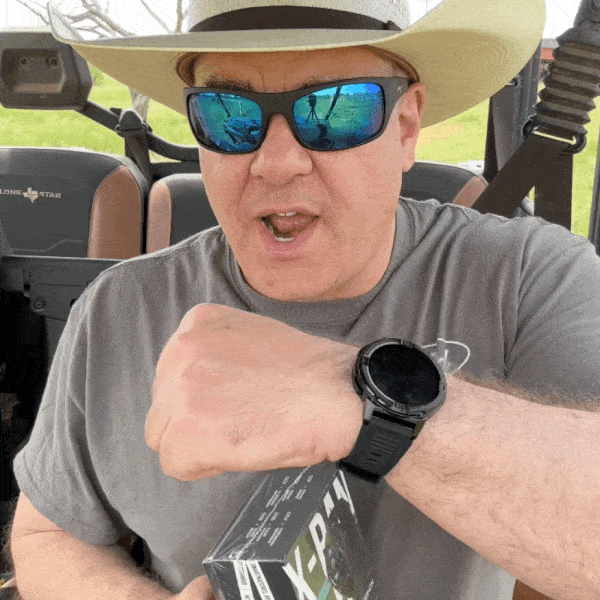 #1 SMARTWATCH FOR CONSTRUCTION WORKERS, MECHANICS, HVAC ENGINEERS, AND MORE!
"I DO ALL KINDS OF HARD WORK, CONSTRUCTION, MECHANIC STUFF AND MY OTHER WATCH JUST DIDN'T HOLD UP, IT GOT ALL SCRATCHED UP QUICKLY SO I WENT LOOKING FOR ANOTHER WATCH AND I CAME ACROSS THIS ONE AND SO FAR I HAVEN'T BEEN ABLE TO SCRATCH IT"

REVIEW FROM MARK S.
✅ VERIFIED PURCHASE
THE ULTIMATE SMARTWATCH FOR THE AMERICAN HARD WORKER.
Let's face it: Most smartwatches are not made to withstand tough conditions or rough enviroments.
❌ THEY GET SCRATCHED AND BROKE EASILY.
❌ BATTERY DOESN'T LAST MORE THAN 24 HOURS.
❌ THEY START AT $300 MINIMUM!
❌ CONSTANT INCONSISTENT CONNECTIVITY:
That's why we've engineered the Carbinox X-Ranger: To meet the durability and resistance requirements to your duties or hobbies anytime, anywhere.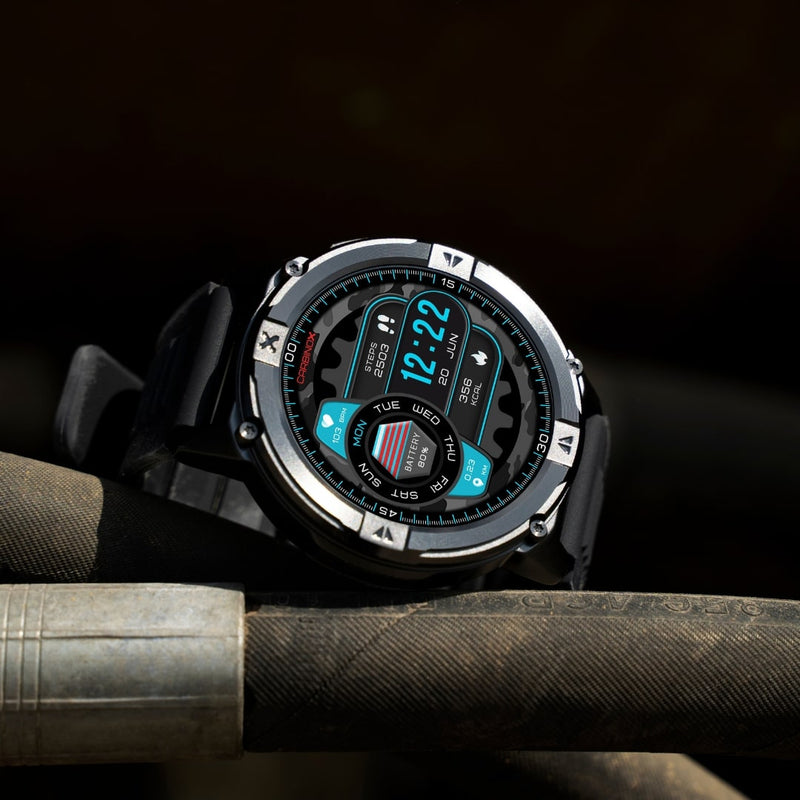 DURABILITY MEETS AFFORDABILITY.
The Carbinox X-Ranger comes with a FULLY METALLIC BEZEL AND BODY, providing a new level of protection and toughness on your extreme tasks and challenges 10X TIMES MORE THAN OTHERS.

84% of Americans say that they wouldn't get a smartwatch because of their high prices. That's why we've built a smartwatch more durable than others, for a fraction of the cost.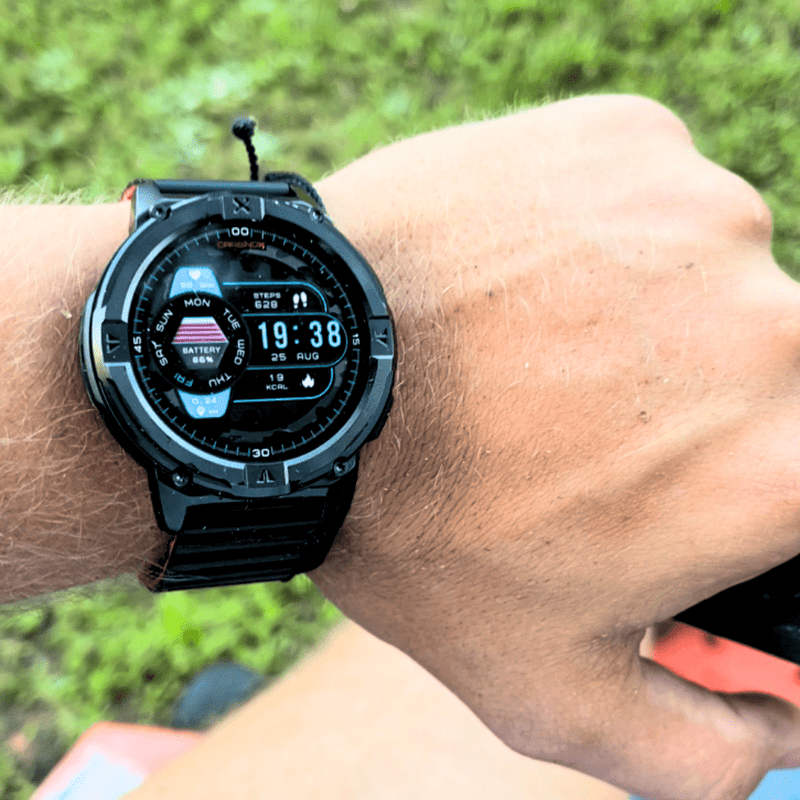 NO OTHER BRAND HAS TAKEN CARE OF REPRESENT YOUR HARD WORK. WE DO.
After +200,000 smartwatches sold across the nation, we're the favorite choice for:
✅ CONSTRUCTION WORKERS.
✅ MECHANICS.
✅ HVAC ENGINEERS.
✅ TRUCK DRIVERS.
✅ FIRST RESPONDERS.
✅ MILITARY & LAW ENFORCEMENT.
✅ WELDERS.
✅ RANCHERS.
✅ CARPENTERS.

The Carbinox X-Ranger will take all the punishment your duties throw at it and it'll work like the first day you opened the box.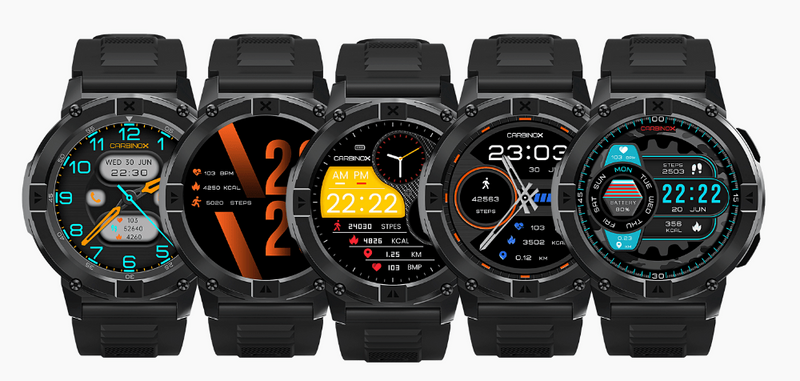 LIMITLESS FEATURES, ACCURATE TRACKING AND HIGH-TECH TOOLS, RIGHT ON YOUR WRIST:
✅ UP TO 10 DAYS OF BATTERY PER CHARGE!
✅ HEART RATE
✅ BLOOD PRESSURE
✅ OXYGEN MONITOR
✅ STEPS COUNTER
✅ +70 SPORTS MODES
✅ +100 WATCH FACES TO CHOOSE FROM!
✅ MAKE AND RECEIVE CALLS
✅ RECEIVE AND READ TEXTS
✅ SOCIAL MEDIA NOTIFICATIONS
✅ CALENDAR
✅ ALARM CLOCK
✅ SCREEN FLASHLIGHT
✅ LIVE WEATHER TRACKING
✅ COUNTDOWN TIMER
✅ CAMERA SHUTTER
✅ MUSIC CONTROL
✅ AMOLED HD SCREEN
✅ SLEEP MODE
✅ BREATHING REMINDER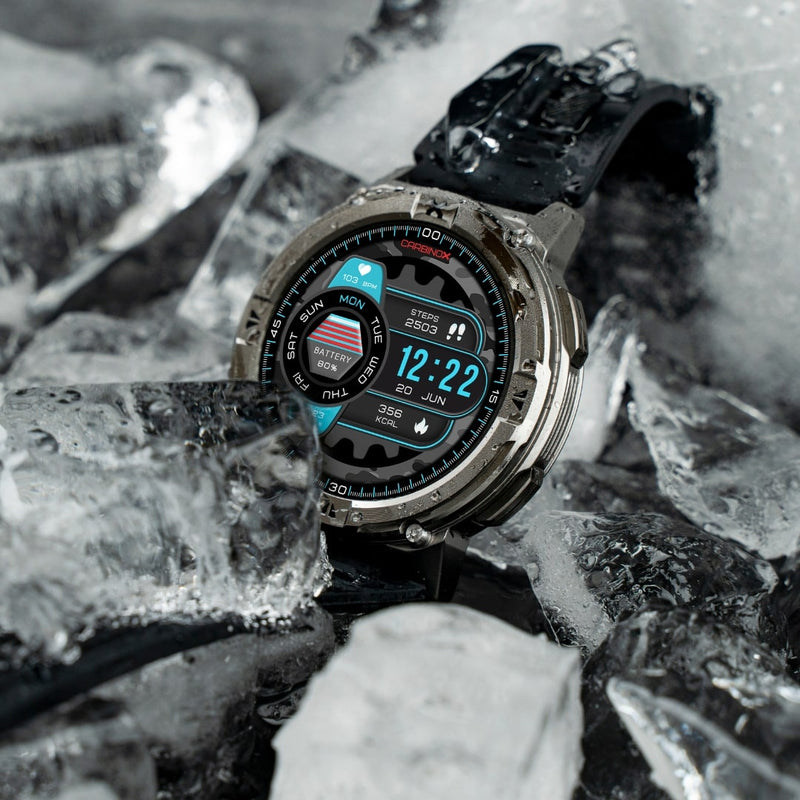 ★★★★★
"I'm glad I don't have to be so careful at work with this smartwatch. I'm not afraid about banging it around of breaking it, and if I do, with how cheap it is, I'll just buy a new one"
REVIEW FROM JAMES M.
✅ VERIFIED PURCHASE
★★★★★
"If it was another popular named brand that costs more, it would have been totally broke by now".
REVIEW FROM TONY D.
✅ VERIFIED PURCHASE
★★★★★
"If I wanted all the functions available in this smartwatch, I'd have to wear five from other brands at the same time"
REVIEW FROM ROBERT N.
✅ VERIFIED PURCHASE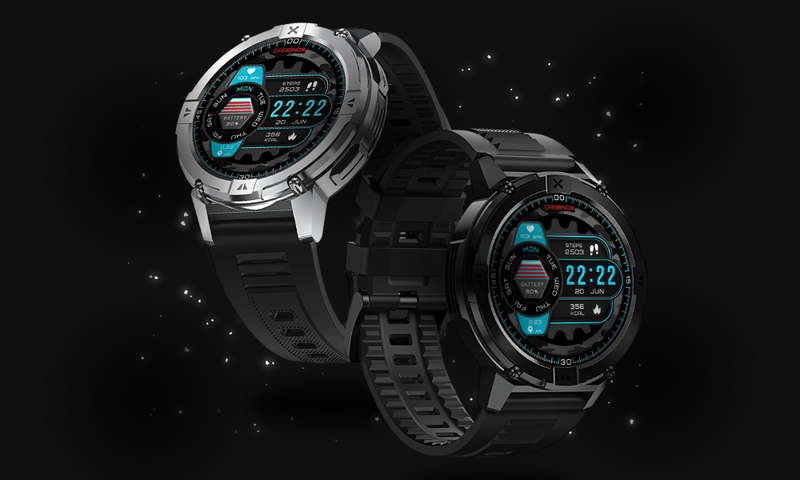 45 DAY RISK-FREE GUARANTEE:
TRY IT OUT AND LET IT CHANGE YOUR LIFE.
IF IS NOT STRONGER THAN YOUR CURRENT WATCH, SEND IT BACK. NO QUESTIONS ASKED.
DIFFERENCES BETWEEN OUR MODELS: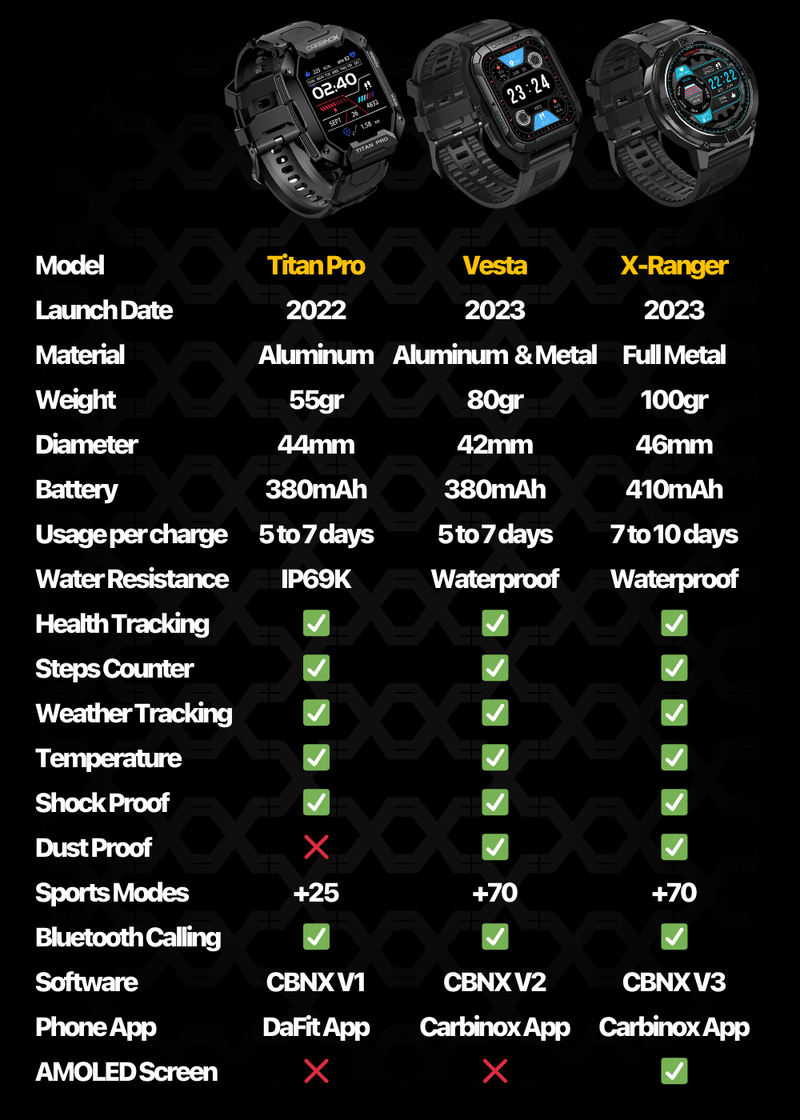 IF YOU'RE LOOKING FOR THE HOLY GRAIL OF CARBINOX, FULLY MADE OF METAL, WITH advanced TECH FEATURES AND SUITABLE FOR ALL OCCASIONS, THEN THE X-RANGER IS THE RIGHT ONE FOR YOU.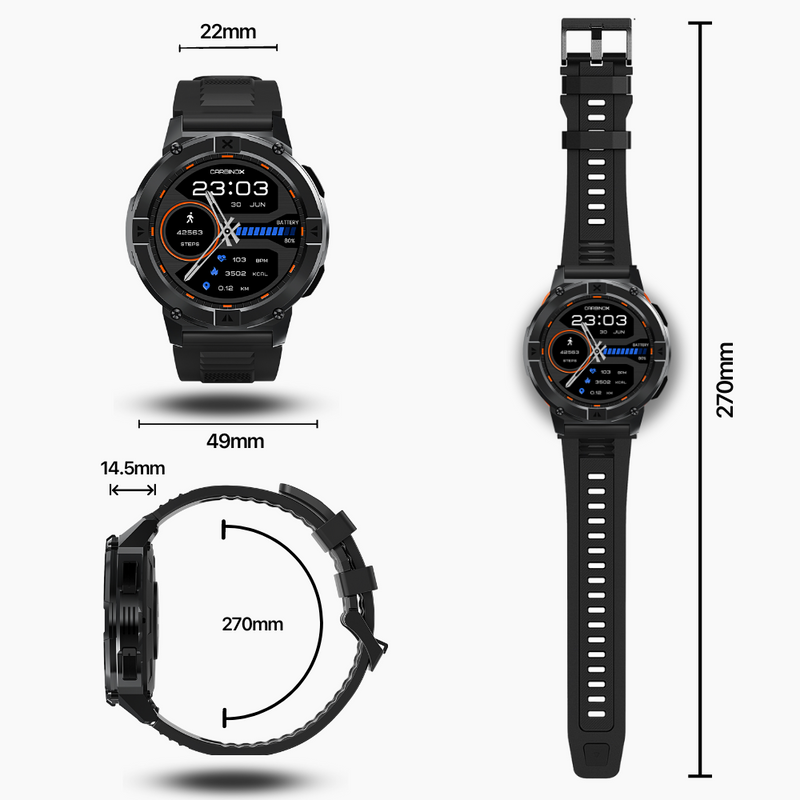 CARBINOX X-RANGER DIMENSIONS.
Frequently asked questions
We guarantee you'll receive the stronger smartwatch you've ever had. However,don't submit it to abuse tests such as as throwing it from a 30th floor or test it with a saw to see if it holds up (This is a true story 🥴)
YES! You can answer and dial calls from your smartwatch. For the text messages, you can only receive and read them. We'll come up with new features in the future.
Yes, the Carbinox X-Ranger is fully Waterproof.
Yes. The X-Ranger works with any Apple or Android device through our Carbinox App. Available in all app stores.
Yes, all of our smartwatches have adjustable bands that can fit with any wrist.
Of course! All our smartwatches are covered with 45-Day Risk Free Guarantee in case that they don't fit your needs, as well as full protection from any software or internal issues. If this happens, we'll provide you a replacement at no cost.
Your X-Ranger will be fully charged after approximately 2-3 hours and lasts up to 10 days within a single cycle.
If you have any questions or doubts, please don't hesitate to send us an e-mail to info@shopcarbinox.com or through our social media channels such as Facebook or Instagram.
follow us
join our social media