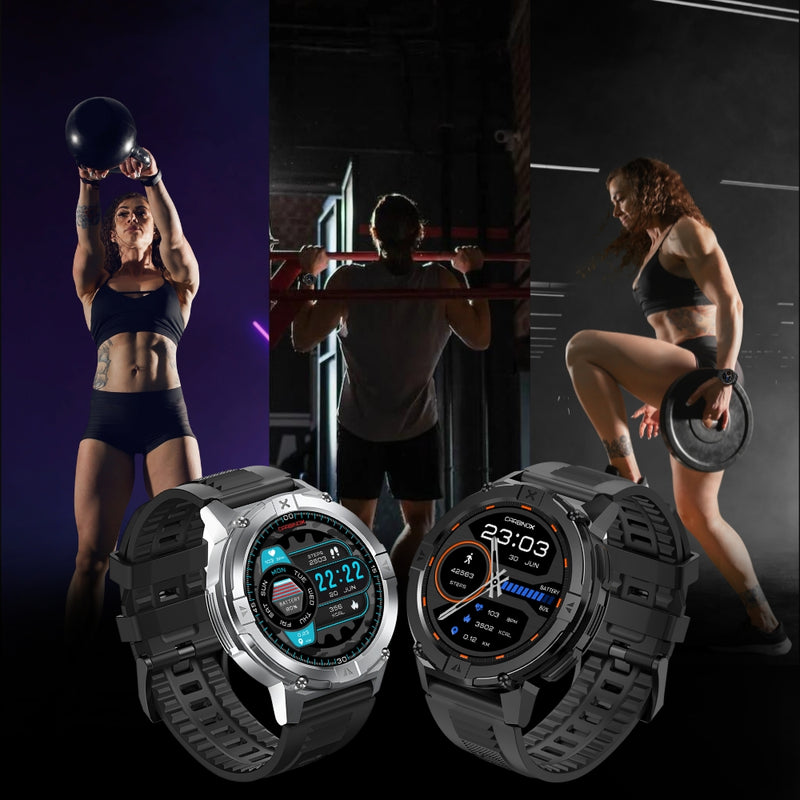 Unleash your full power and strength with a smartwatch that actually resists.
We know it: Most smartwatches are weak and can't keep up with your high-level training sessions. Lucky for you, we've created a smartwatch built to withstand
anything you can throw at it. Get ready for an experience above average.

Introducing the Carbinox X-Ranger.
A rugged and strong smartwatch created for those that truly push the limits.
Made with a fully metal body and bezel, the Carbinox X-Ranger is designed to endure high resistance against impacts, drops, scratches, and more, things that other fitness devices won't withstand. It's time to make the switch.
Never miss a single beat on your training sessions.
Don't let a dead battery ruin your fitness goals. With a 380mAh battery that can last up to 7 days on a single charge,the Carbinox X-Ranger keeps you on track and recording without missing any stat. With its Bluetooth Calling Technology, you can answer and make calls, receive social media notifications, and change your music, all without needing your phone.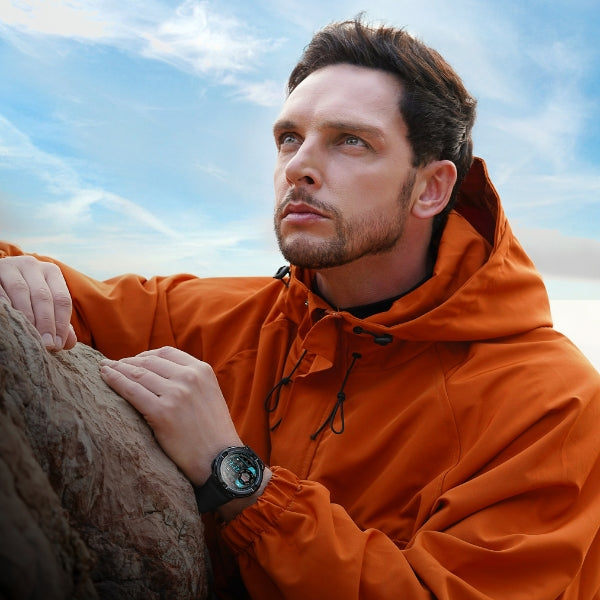 Built to last, but priced right.
Say goodbye to overpriced smartwatches that don't live up to the hype. The Carbinox
X-Ranger provides quality, durability, and affordability, all in one package. Get more for your money and stay connected and tracked on your daily activities without breaking the bank.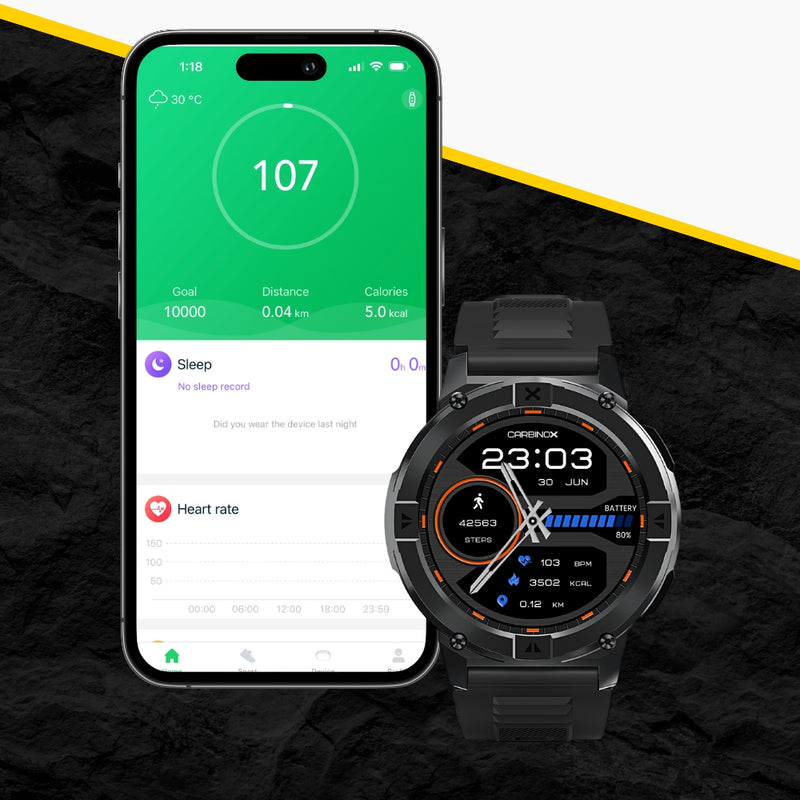 Your fitness journey, tracked.
The Carbinox X-Ranger provides accurate tracking of your health stats, including heart rate, blood and oxygen pressure, sleep mode, and
step counter. Plus, it's the FIRST DEVICE with more than 70 sports modes to choose from. But that's not all; it also includes:
Frequently asked questions
We guarantee you'll receive the stronger smartwatch you've ever had. However,don't submit it to abuse tests such as as throwing it from a 30th floor or test it with a saw to see if it holds up (This is a true story 🥴).
YES! You can answer and dial calls from your smartwatch. Replying to text messages is not available for this smartwatch.
YES! They have IP69K Waterproof technology.
Of course! All our smartwatches are covered with 30-Day Money Back Guarantee in case that they don't fit your needs, as well as 30-Day Protection from any software or internal issues. If this happens, we'll provide you a replacement without cost.
Yes, you can connect any smartphone, whether it's Android or Apple to your Carbinox Smartwatch via Bluetooth by using the app Gloryfit (Available on App Store).
Yes, all of our smartwatches have adjustable bands that can fit with any wrist.
YES! You need to install the APP Gloryfit and connect the watch to your smartphone via Bluetooth.
Your smartwatch will be fully charged after approximately 2-3 hours.
If you have any questions or doubts, please don't hesitate to send us an e-mail to info@shopcarbinox.com or through our social media channels such as Facebook or Instagram.