🛩 FREE SHIPPING VIA USPS FOR ORDERS MADE WITHIN THE NEXT 15:00 MINUTES!
👉🏼 ORDER WITHIN THE NEXT 15:00 MINUTES AND WE'LL COVER YOUR SHIPPING!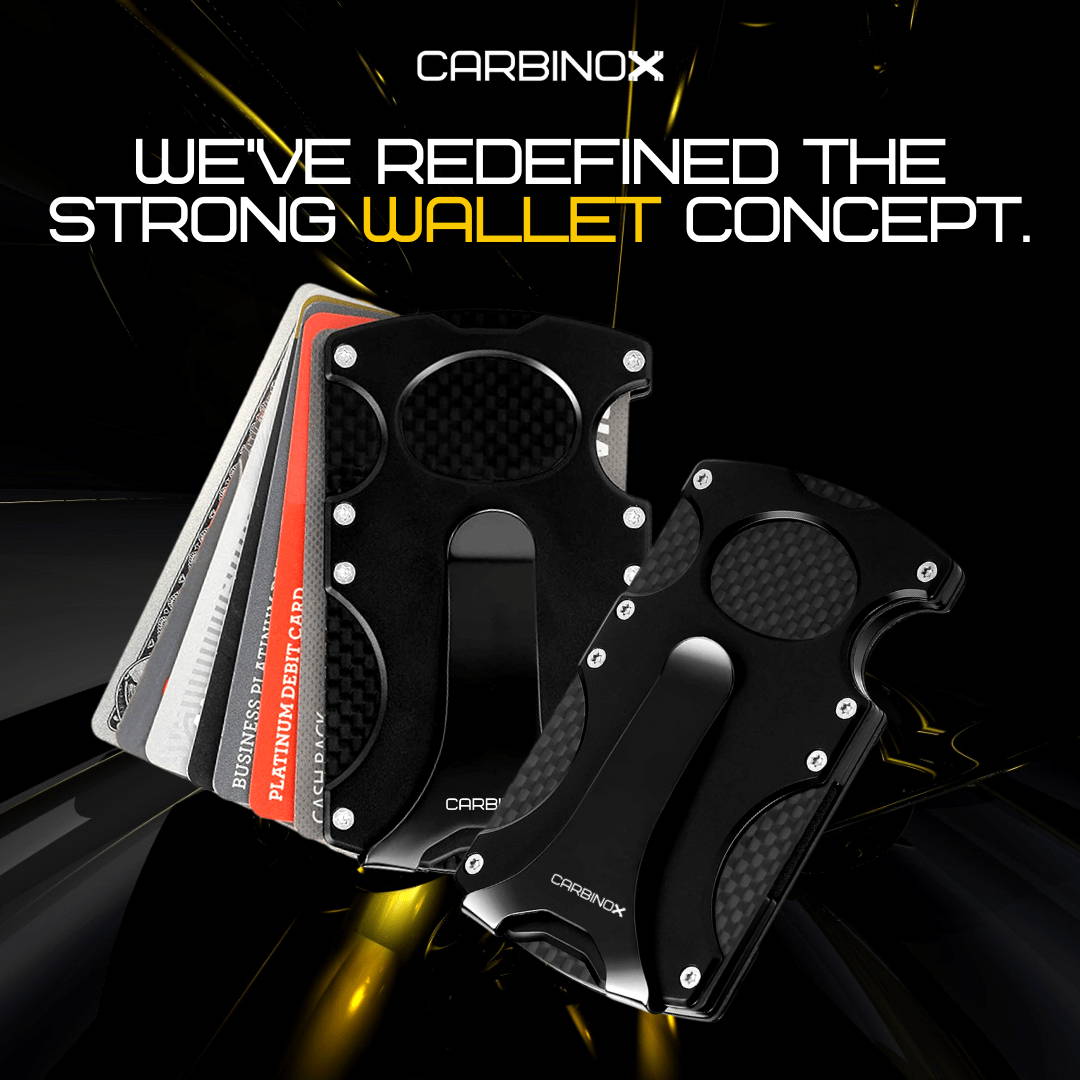 keep your essentials secured against anything.
Get ready for a new generation of wallets that will protect your cards in the most effective and secure way. You've never seen a wallet like this one.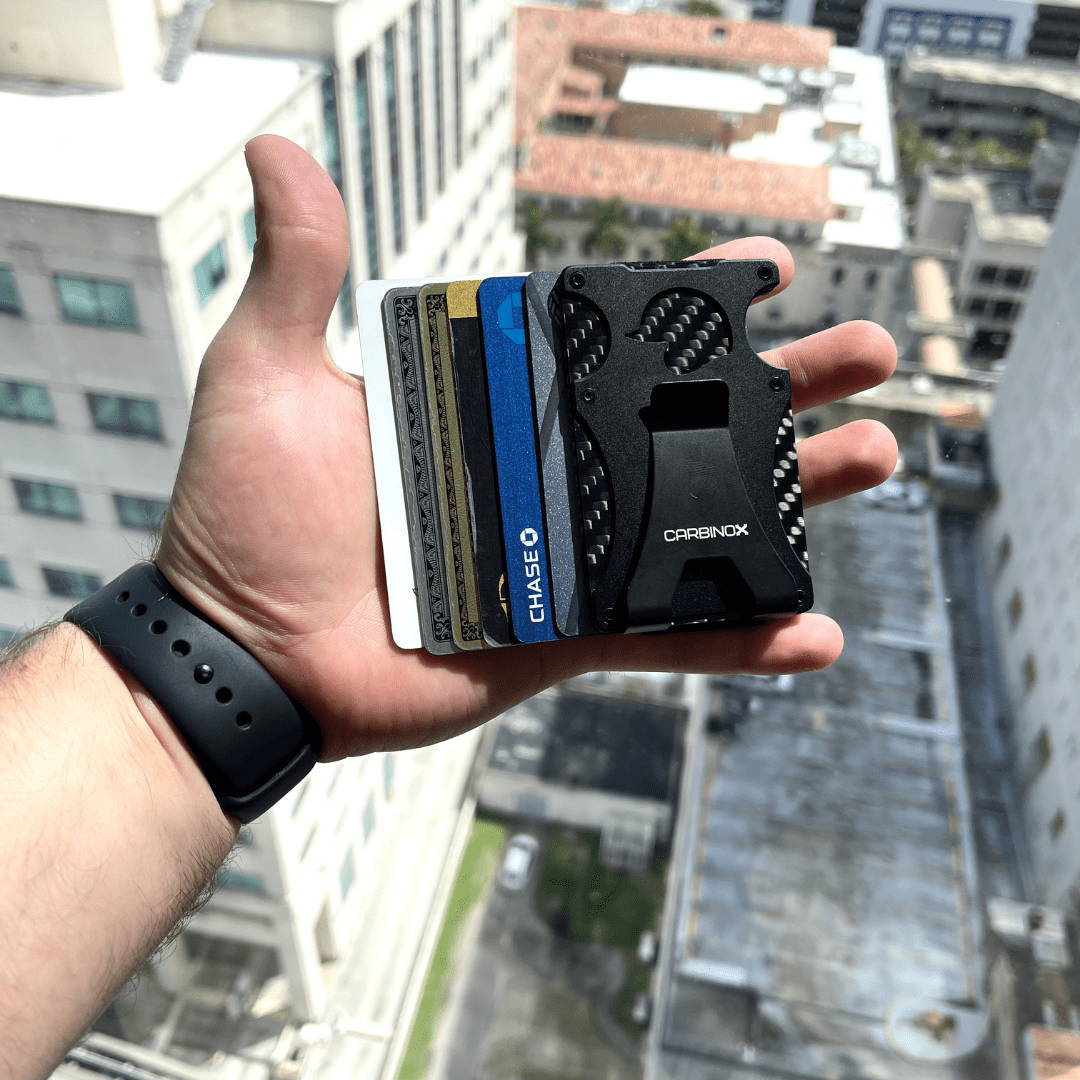 ENGINEREED AND CRAFTED TO LAST A LIFE-TIME.
The Carbinox Wallet is made with the strongest materials in the industry. Featuring Aerospace Aluminum alloy body and Carbon Fiber base to protect to your cards and valuables, no matter where you are.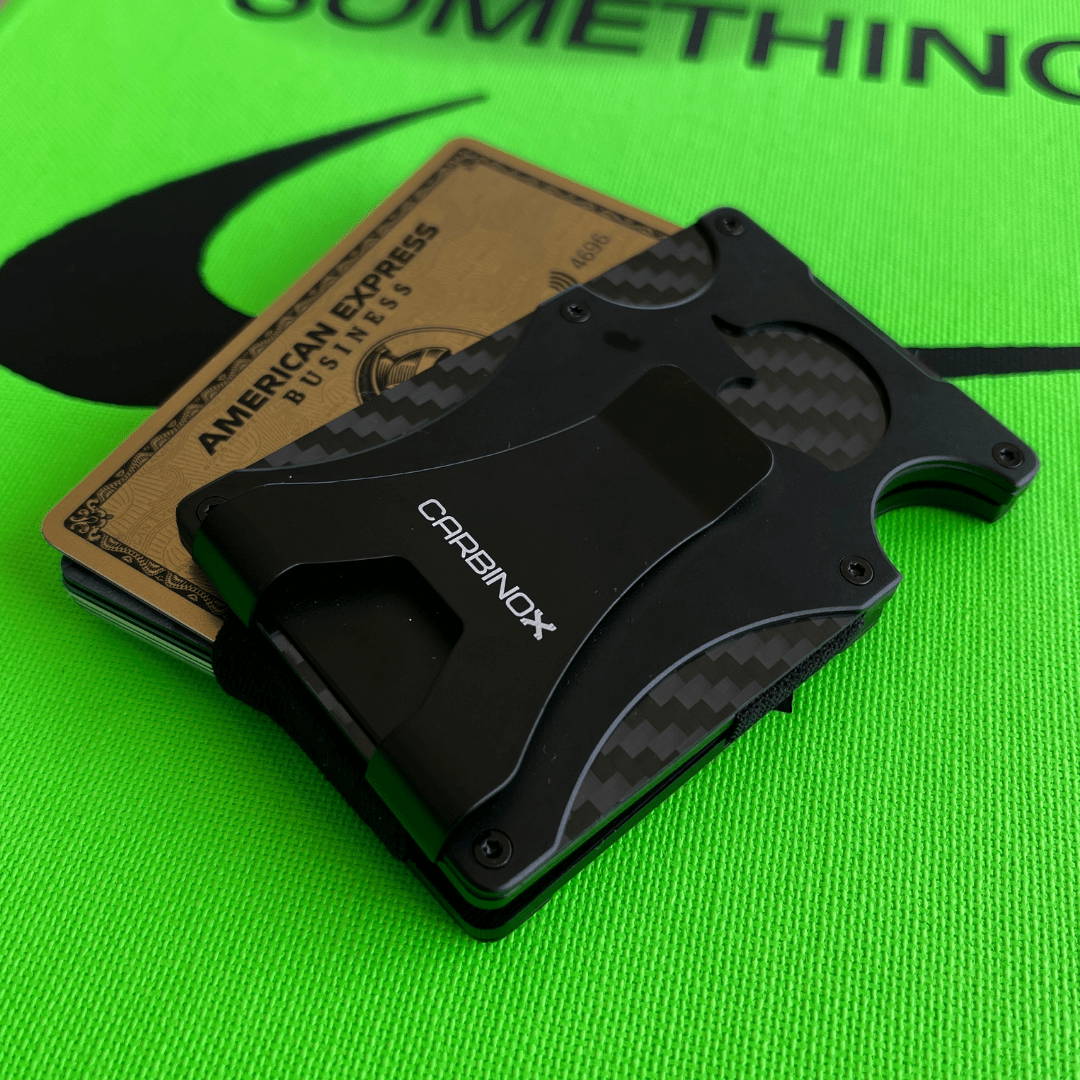 IS NOT HOW MUCH YOU CAN CARRY, BUT HOW MUCH YOU WANT TO.
Unlike other average card holders, The Carbinox Wallet allows carrying up to 12 cards. Its tight system avoids any fall, slip, or any other undesired situation. Ready to perform at its highest.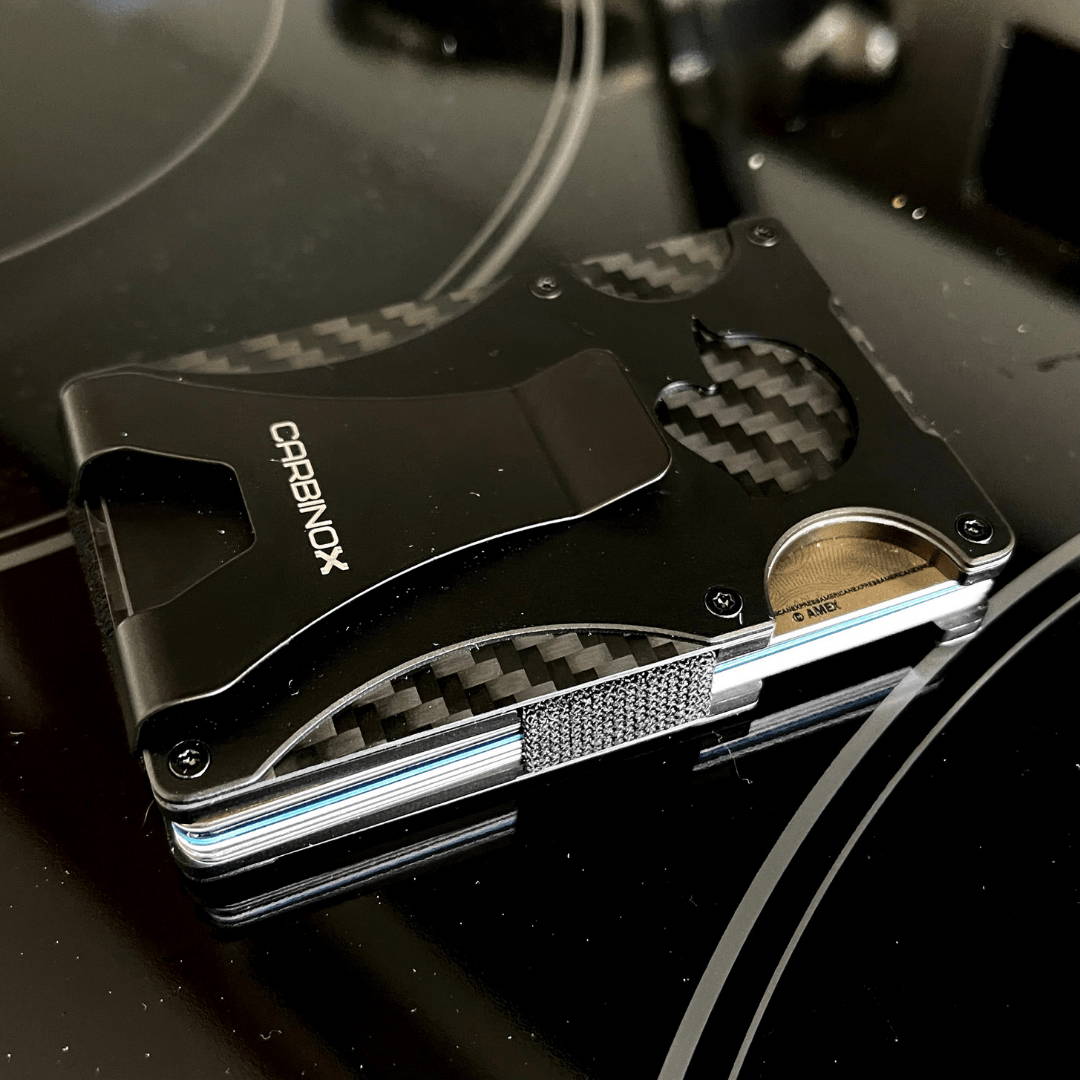 GET INSTANT ACCESS TO YOUR CARDS.
The Carbinox Wallet allows picking your desired card with its smart system integrated. It also has a money clip integrated to carry cash, bills, or any other thing needed on a daily basis.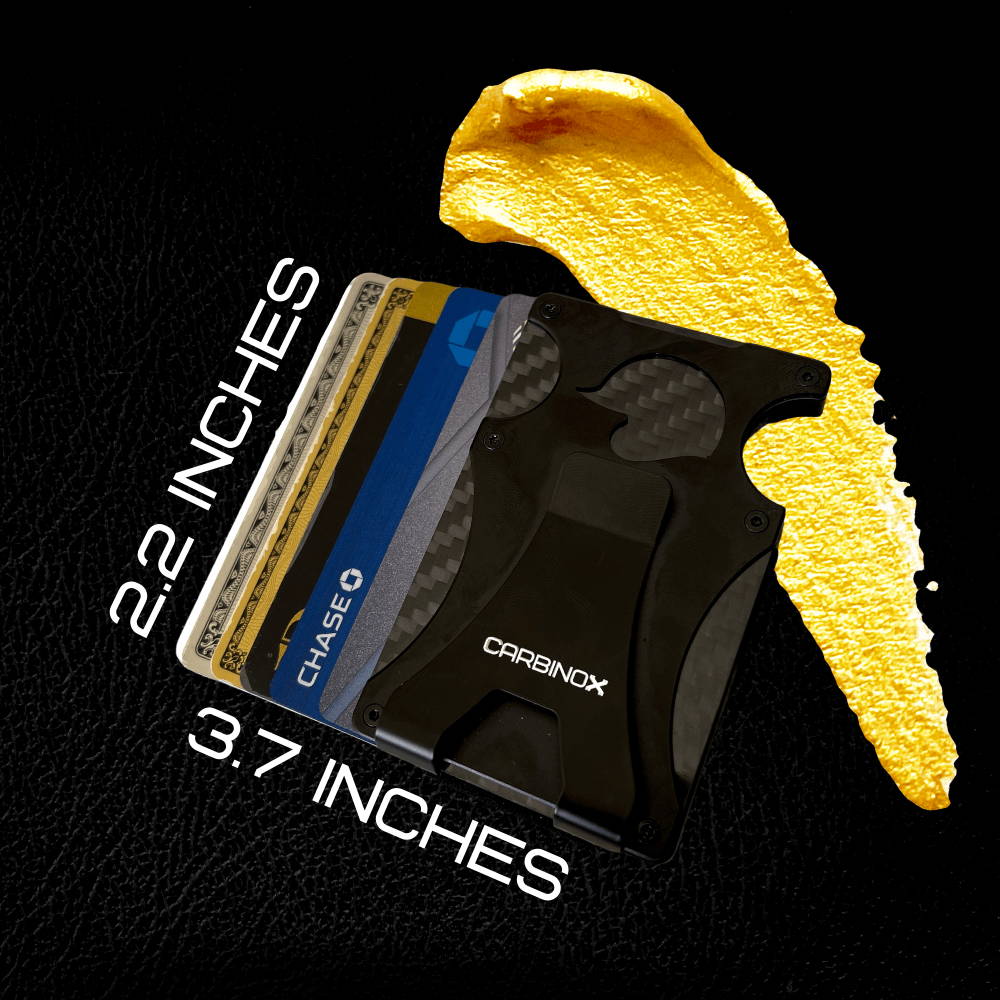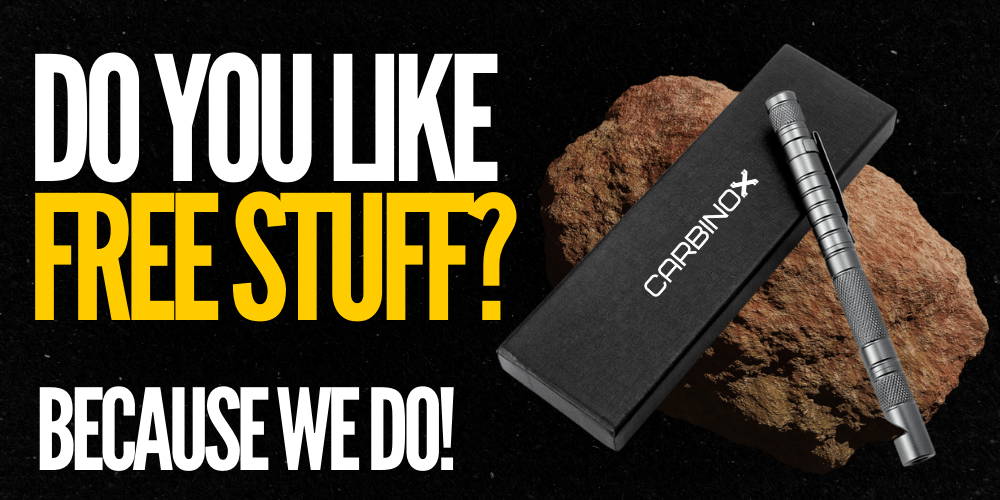 PLACE AN ORDER only WITHIN THE NEXT:
AND WE WILL INCLUDE OUR NEW CARBINOX TACTICAL PEN FOR FREE ON YOUR PACKAGE + FREE PRIORITY SHIPPING! 🛩
Fire starter, whistle, compass, window breaker, and more. The Carbinox Tactical Pen is our newest product and it can be yours free of cost by reaching this goal. Don't miss it out!
🇺🇸 COMPLETE YOUR CARBINOX GEAR:

100% of our orders are shipped from

our WAREHOUSE in MIAMI TO PROVIDE FAST AND SECURE DELIVERIES through the best companies in america 🇺🇸